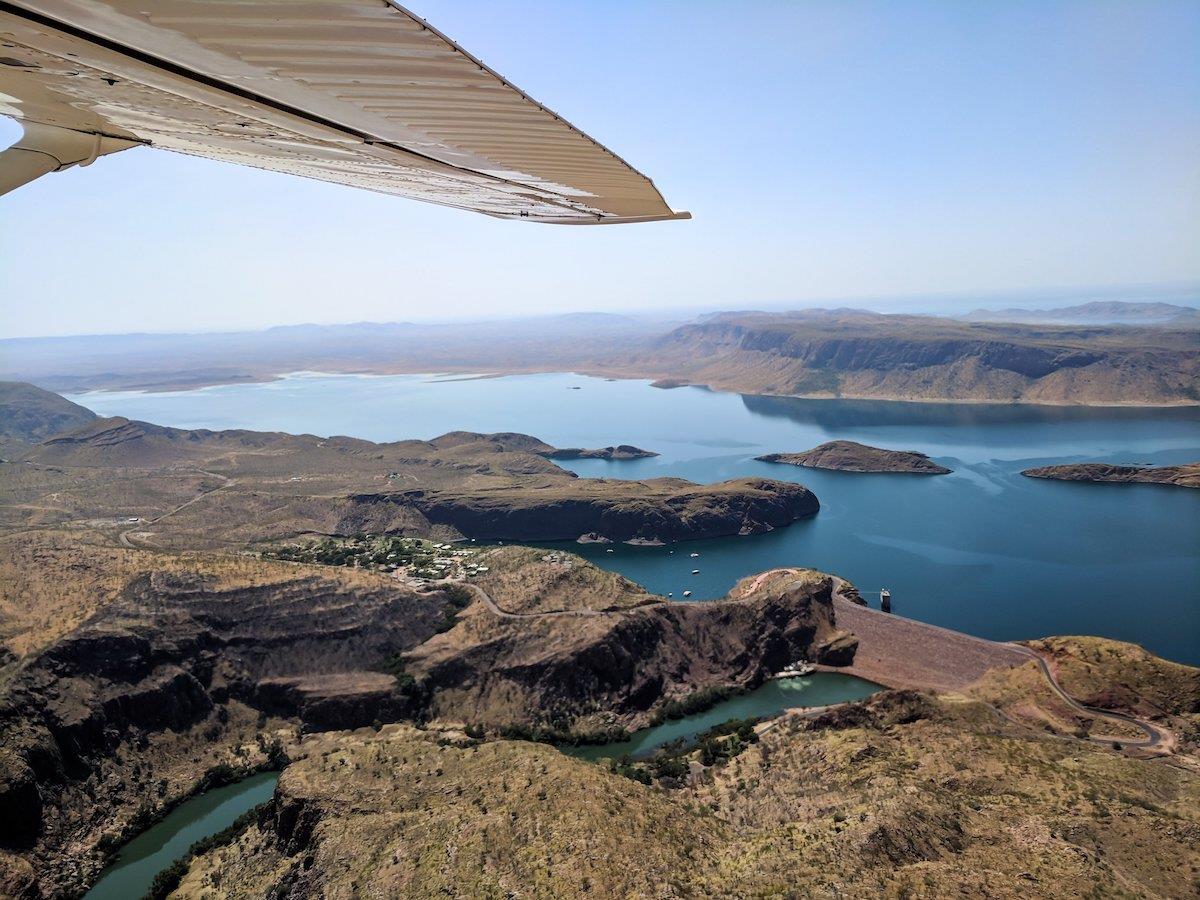 Kimberley Air Tours
Kimberley Air Tours offer spectacular air tours by seaplane and fixed wing aircraft to the many iconic destinations in the Kimberley.
Tour Price:$120 - $1320
Type:Tours
Activity:Flying / Scenic Flights,Helicopter Flights
Details
Tour Locations:Kununurra
Type:Tours
Open Days:Monday,Tuesday,Wednesday,Thursday,Friday,Saturday,Sunday
Description
Kimberley Air Tours is a vibrant, family operated aviation company offering unique air tours and charter services throughout the Kimberley region of Western Australia by seaplane and land based aircraft. Their head base is located in Kununurra, and also have a small base in Broome.
Kimberley Air Tours commenced operations in Kununurra, July 2010. The business was first established to provide a unique service with seaplanes, giving visitors the opportunity to access remote coastal locations as well as to see the major icons of the Kimberley region by seaplane. Due to demand, land based aircraft were introduced to the fleet in 2012, enabling a greater range in tours, charter services and capacity.
Throughout each dry season, the company also have an aircraft based at the well-known El Questro Wilderness Park to provide scenic air tours and transfers for guests staying onsite. In 2016, a small base was established in Broome to provide air tours to see the Horizontal Falls and Mitchell Falls by a land based aircraft.
Kimberley Air Tours is driven by providing a high level of customer service and strongly believe their tours are more than just a scenic flight, but an experience to be remembered forever. With over 18 years of experience in aviation tourism, the company thrives to ensure the satisfaction of their customers.
Owner/operators Leigh and Jaclyn Rawlings are employed within the business and are hands-on in the day to day activities. From reception/reservations, marketing and sales to providing the ultimate Kimberley experience with prompt and professional tour and charter operations. A team of enthusiastic pilots and reservations staff are also employed during the tourism season.
Location
Address: Lot 309 Dusty Rankin Dr, Kununurra WA 6743,Kununurra,WA,6743
Phone: 9168 2653
Email: [email protected]