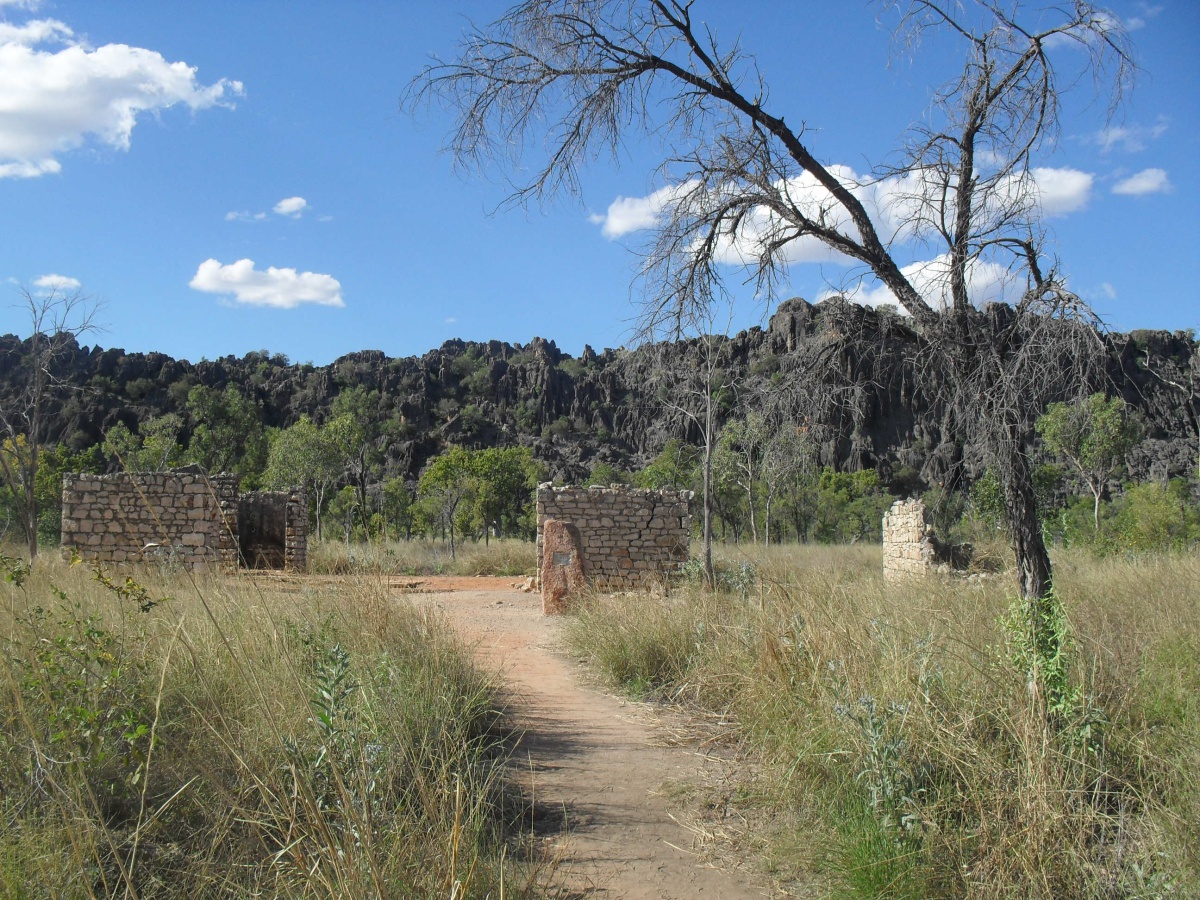 Lillimooloora
Visit the ruins of a homestead constructed from local limestone in 1884 for the King Sound Pastoral Company.
Details
Attraction Fee:No fees apply
Feature:Info Shelter,Dogs Allowed - No,2WD Access - No
Description
Lillimooloora Homestead was the site where the battle for Bunuba lands in the 1890s first began.
As pastoral lands were taken up in the Kimberley Aboriginal people were deprived of traditional hunting areas and forced to work on pastoral stations. Livestock trampled spiritually important sites. If they speared sheep they were chained around the neck and walked to Derby, where they worked off their sentence in chains.
Jandamarra, a Bunuba man from the Napier and Oscar ranges, was gaoled for spearing sheep, and the stint in jail interrupted his tribal education. On his return home, he was banished from Bunuba society because of having broken strict kinship rules. Cast out by his own people, Jandamarra befriended a shepherd called Richardson, who was subsequently appointed police officer at the Lillimooloora outpost near Windjana Gorge.
Jandamarra almost always accompanied Richardson on patrol. During one patrol with Richardson Jandamarra helped capture 17 of his kinsmen and women. But his tribal loyalties gained upper hand. While resting at Lillimooloora Police Post he shot and killed Richardson, stole some guns and set the captives free, and subsequently led an armed insurrection against Europeans that lasted for three years.
This information was provided by the Department of Biodiversity, Conservation and Attractions: dpaw.wa.gov.au
Related
Bandilngan (Windjana Gorge) Campground
Location
Address: ,King Leopold Ranges,WA,
Phone:
Email: