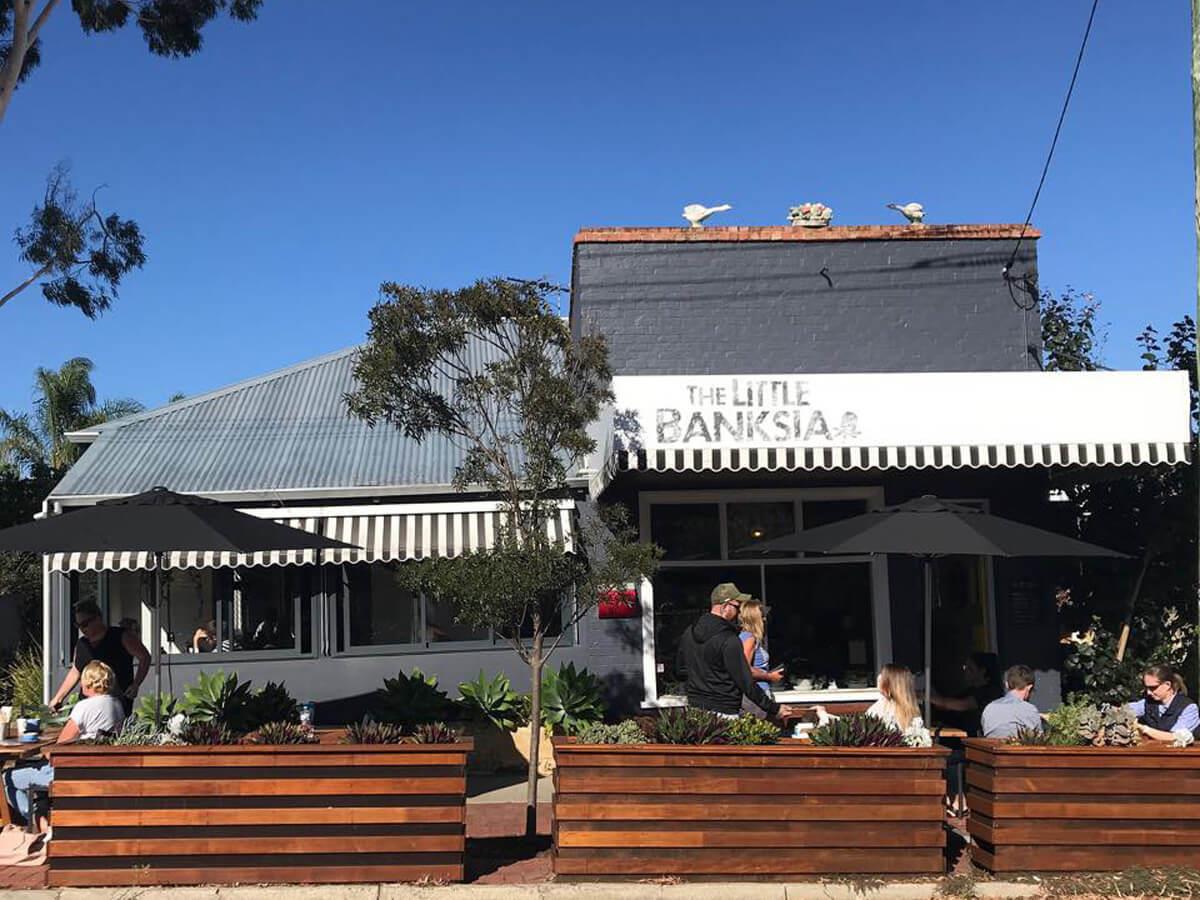 The Little Banksia
Your friendly Neighbourhood Cafe nestled in the heart of Kensington.
Open Days/times:Mon – Fri: 7am – 2.30pm Sat – Sun: 7am – 2pm
Facilities:Alfresco
Details
Facilities:Alfresco
Breakfast:Monday,Tuesday,Wednesday,Thursday,Friday,Saturday,Sunday
Lunch:Monday,Tuesday,Wednesday,Thursday,Friday,Saturday,Sunday
Description
At The Little Banksia they pride theselves on quality. The menu changes with the season ensuring fresh, locally inspired dishes are always at hand. The Little Banksia offers something for everyone including Gluten Free, Vegan and Vegetarian options as well as a selection of Sweet and Savoury delights baked daily. You will be pleased to know they provide an all day menu at your convenience.
One of Perth's speciality Coffee Roasters delivering blends that are brimming with flavour. They offer a selection of alternative milks including Coconut, Lactose Free, Soy and Almond Milk. Loose leaf teas and the soul lifting Ruby Chai pots are also available.
Location