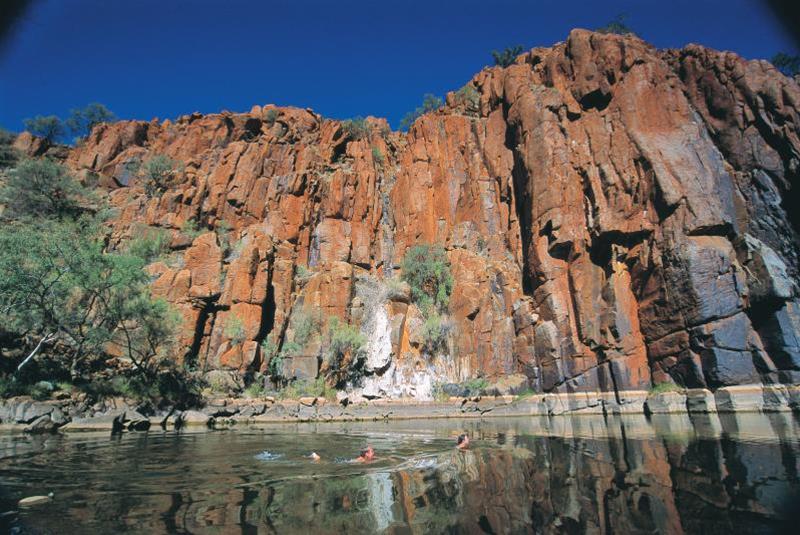 Millstream-Chichester National Park
Millstream is an oasis in the desert nestled within the chocolate brown rocks of the Chichester Range dotted with spinifex and snappy gums.
Details
Description
Permanent pools are fed by springs that draw water from the underground aquifer within porous dolomite rock. The Millstream area has been a sacred land since well before the arrival of Europeans to the area, and the Yinjibarndi people still gather here as the traditional custodians of their country, which stretches from the Hamersley Range foothills and Fortescue Valley in the south to the Chichester Range escarpment in the north. The Jirndawurrunha Park Council – composed of twelve members from the Yindibarndi and Ngaluma – meet regularly with DPaW to discuss and set management objectives for the park. Deep Reach – a deep pool on the Fortescue River – is one of the most sacred places in Yindjibarndi country, and is home to the Warlu serpent, revered and respected by Yinjibarndi and neighbouring Aboriginal clans.
Location
Address: Millstream-Chichester National Park,Karratha,WA,6714
Phone: (08) 9143 1488
Email: