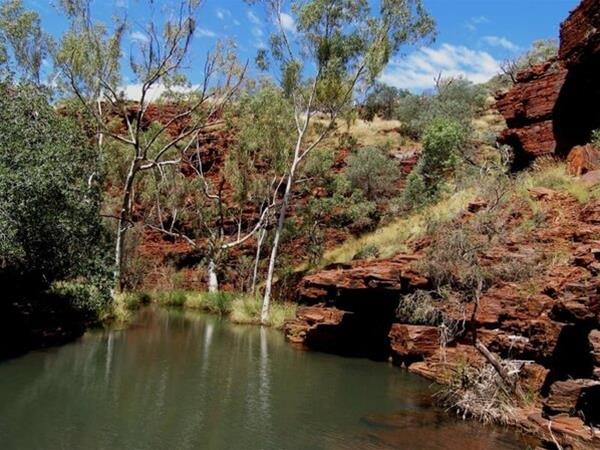 Whether you want to walk, swim, enjoy breathtaking views or just soak up the outback ambience while you picnic among the spinifex and snappy gums, Weano is the place to be.
Details
Description
Weano day use area has an information shelter, disabled access and toilets. It's a great base from which to explore the many gorges that converge into each other nearby - Weano, Hancock, Joffre, Red, Wittennom and Knox gorges are all in the vicinity.
With good facilities, great lookouts and a wide selection of gorges all around, Weano offers spectacular scenery and a few small comforts.
Related
Fortescue Falls & Fern Pool
Location