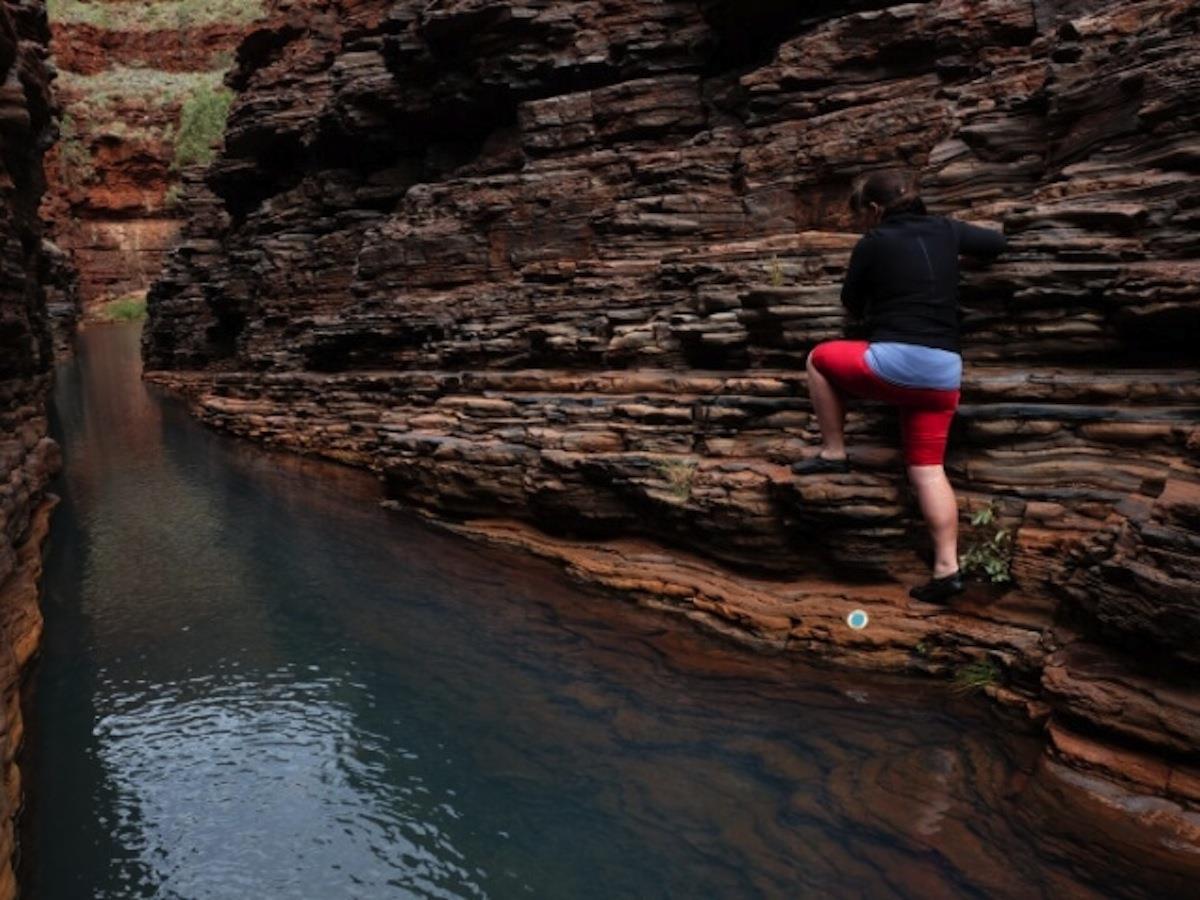 Hancock Gorge
Some have described this beautiful trek as the 'journey to the centre of the Earth'. Swim and take in the magnificent views of this incredible gorge.
Details
Description
From the car park, it's a straightforward stroll across to the top of the ladder into Hancock Gorge. If you don't want to descent the ladder, turn back now.
If you do go down the ladder, proceed carefully past the smooth black rocks and you will be rewarded by arriving at the lovely Kermit's Pool.
Hancock Gorge walk trail:
135 metres, 10 minutes return
Walk to the top of ladder that descends into Hancock Gorge
Hancock Gorge - Kermit's Pool
200 metres, 45 minutes return

Location
Address: Weano Rd,Karinjini,WA,6751
Phone:
Email: