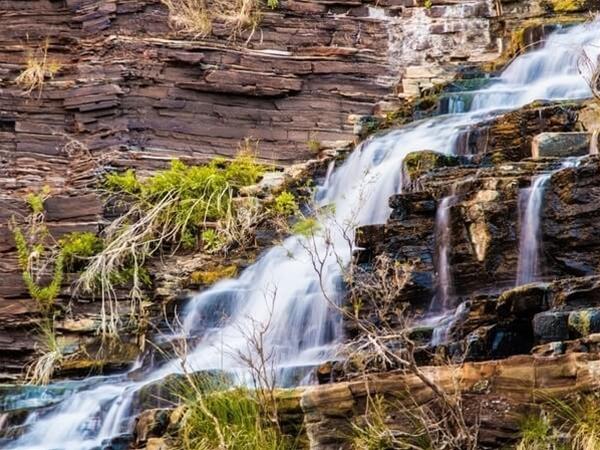 Fortescue Falls & Fern Pool
Fern pool and Fortescue Falls is one of the most accecible and picturesque swimming spots within Karijini National Park.
Details
Description
Located within Dales Gorge, on the eastern side of Karijini National Park, Fortescue Falls and Fern Pool are easily accessible via a handrail staircase and clear paths.
Walk down through the changing vegetation of the iron-rich gorge walls to the park's only permanent waterfall. Just a short distance from Fortescue Falls, you can swim in the refreshing, spring fed Fern Pool.
From Fortescue Falls turn right to Fern Pool or left for the three hour return walk to Circular Pool. Fern Pool is about 10 minutes away and is one of the most picturesque settings in the park.
Related
Location
Address: Fern Pool, Karijini 6751,Karijini,WA,6751
Phone:
Email: