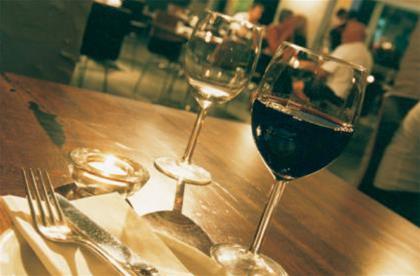 Thought you'd be eating out of polystyrene trays and using plastic cutlery while dining in Kalbarri? You'd better think again because this coastal town has eating-out options to rival some of WA's best.
Details
Description
It's renowned for its stunning natural environment, down-to-earth locals, adventure activities and friendly vibe. With such laid-back charm, it may come as a surprise to outsiders that Kalbarri also boasts not one, but three swanky restaurants boasting an excellent range of world-class cuisine.

Black Rock Cafe was first on the elegant, yet casual, dining scene. It opened in 1999 based on owner and chef John Molcher's quest to bring fine dining to regional areas of Australia. When he first worked in Kalbarri in the early 1990s, food outlets often stopped serving by 7.30pm and steak and chips was the standard fare. So John set out to bring about something of a food revolution in a town full of fishermen and tourists. The result is a quality restaurant that is still going strong today. The restaurant is open from 7am until late every day but not open on Monday and Sunday nights. For reservations call (08) 9937 1062.

Next on the scene came the Grass Tree Cafe Restaurant, which was opened three and a half years ago by Daniel and Ling Lichtensteiger. Daniel had worked in five-star hotels across the globe and saw room for more fine dining on Kalbarri's beautiful shores.
"People often come here and ask why we are here and not in Perth or Melbourne or Margaret River," Daniel says. "But it's a personal choice. Kalbarri has a small community and is a natural beauty – it's a pearl of a place.
"There aren't many places like Kalbarri anymore. We've got the environment, the safety, the security, no traffic, no violence – it's a pretty peaceful place."
Grass Tree Cafe is open for breakfast, lunch and dinner every day except Wednesdays. Call (08) 9937 2288 to make a booking.

And keeping these long-time chefs on their toes is young Kalbarri woman Ella Curic who, at just 23 years of age, opened Echo Beach Bar and Cafe with her business partner Ross Palmer. They've thrown their heart and soul into the business, resulting in a trendy wine bar and restaurant that has locals and tourists highly impressed.
"We wanted to create somewhere where everyone feels comfortable coming in and where they feel as though they're having a real night out," Ella says. "The music's a bit louder, the staff are chattier – it's a total experience. "People are gob-smacked that we're here in Kalbarri.
"We've certainly put a lot into it – we're younger and there's a lot of our energy and soul to the place."
For reservations, call Echo Beach on (08) 9937 1033. It's open for breakfast, lunch and dinner every day, from 8am until late during school holidays. At all other times it's open every day except Tuesday for lunch and dinner, and for breakfast on weekends only.
All three restaurants are reluctant to label their foods as one particular style, citing Asian, European and Australian influences. They all strive to use local ingredients – especially with seafood, which comes fresh from Kalbarri's pristine waters.
If that's not enough to keep a food buff happy, Kalbarri also offers a range of other tasty and diverse eating options, from family-friendly bistro-style restaurants to takeaway. Drop in at the Kalbarri Visitor Centre to find the eating experience that best suits you, then sit back, be served and prepare for a trip to tastebud heaven.

What's Hot
• Kalbarri Adventure Tours: These guys are now offering a new, less strenuous canoe safari in the Kalbarri River Gorges. Call (08) 9937 1677.
• Canoe and 4WD Adventure: A new adventure tour in Kalbarri. For bookings call (08) 9937 1011.
• Kalbarri Abseil: Kalbarri Abseil now offers abseiling in the Kalbarri River Gorges, down a massive 75m drop. Call (08) 9937 1618.
Location