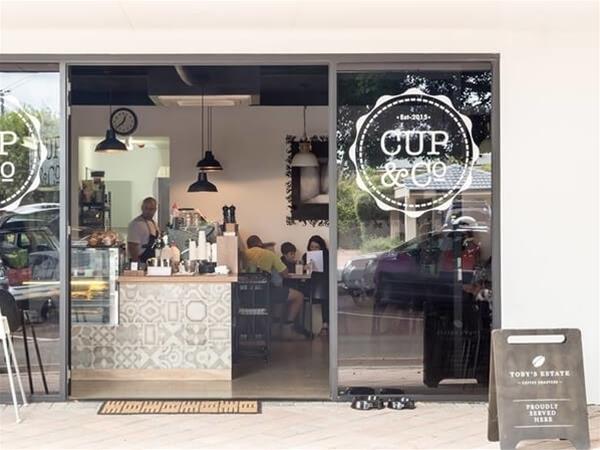 Paul & Simone have joined forces to bring you the best coffee around, banging food and a boutique selection of house-made baked goods
Open Days/times:Mon-Fri 6AM-3PM, Sat 6AM-12.30PM, Sun 7AM-12.30PM
Facilities:Takeaway
Details
Facilities:Takeaway
Breakfast:Monday,Tuesday,Wednesday,Thursday,Friday,Saturday,Sunday
Lunch:Monday,Tuesday,Wednesday,Thursday,Friday,Saturday,Sunday
Description
Simone's story
After honing his skills making coffee and mastering the art of hospitality in Italy, Simone made the right choice and relocated to Perth in 2012.
When he isn't grinding beans for the best coffee you'll ever have, you'll find him on the soccer field or flirting with our regulars.
Paul's story
Paul has worked at most good places in Perth. You've probably tasted his food at Vans, Aubergine and 47Kirwan Street Cafe.
When he's not working the pans in the kitchen you'll find him at home with his three mischievous kids, picking snails out of the vege patch.
Location