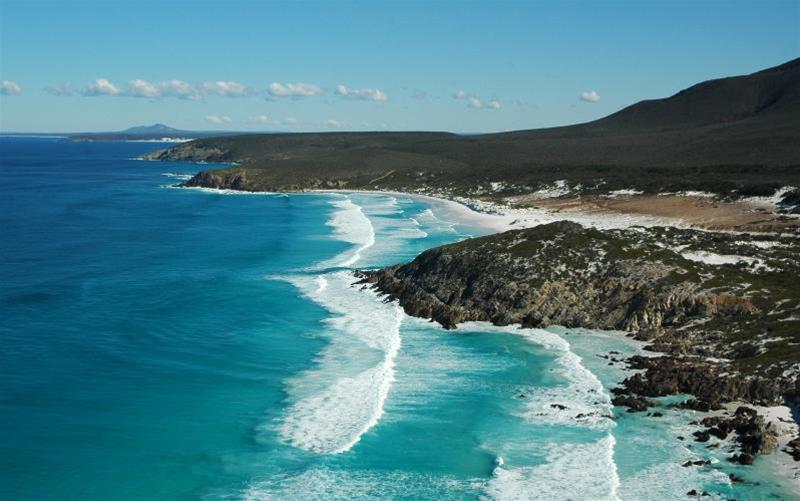 Fitzgerald River National Park
Fitzgerald River National Park is one the largest and most botanically significant national parks in Australia.
Details
Description
Within the park are found nearly 20 per cent of Western Australia's flora species, many of which occur only within its boundaries.
The park features a tantalising variety of landscapes to explore from rolling plains, colourful breakaways, rugged peaks and headlands to stunning bays and inlets. During winter, southern right whales shelter close to shore with their newborn calves.
Scenic drives
This large park is divided in two recreational areas by a central 'wilderness core' that is closed to all traffic to ensure its protection. Unsealed roads from the north (Quiss Road and Hamersley Drive) are suitable for two-wheel-drive vehicles and offer scenic views across the heart of the park.
The southern portion of Hamersley Drive is a sealed road that winds along a beautiful part of the coast between the park's eastern boundary and Hamersley Inlet. This drive will take you to all the main recreation sites in the south-eastern corner of the park: Four Mile Beach, Barrens Beach, Barrens Lookout, East Mount Barren, East Mylies, Mylies Beach, Cave Point and West Beach. Pabelup Drive provides access to sweeping coastal scenery on the west side of the park and Point Ann, which is a prime whale watching spot between July and October.
Wonderful walks
Enjoy the beauty of the park's diverse plant life and stunning vistas on one of the many walks available. On the eastern side of the park, climb to the summit of East Mount Barren or stroll along inland trails at Sepulcralis Hill and No Tree Hill.
On the western side of the park delve into the region's heritage with a short walk around the Point Ann Heritage Trail or on the path to St Mary Inlet. Enjoy colourful wildflowers and coastal scenery along the walks at Mt Maxwell and West Mt Barren.
Camping
Campgrounds are located on the western side at St Mary Inlet near Point Ann and on the eastern side of the park at Four Mile Campground. Camp fees apply. Accommodation is also available at Quaalup, where the renovated and heritage listed Quaalup Homestead is located.
Location
Address: Fitzgerald River National Park,Hopetoun,WA,6346
Phone: (08) 9842 4500
Email: [email protected]