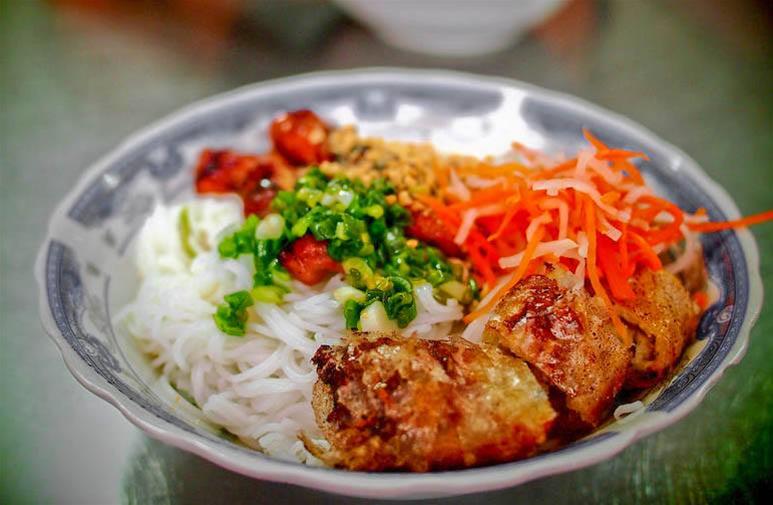 Fresh, authentic, wholesome Vietnamese food with a modern twist.
Facilities:Family Friendly,Takeaway,BYO,Catering
Details
Facilities:Family Friendly,Takeaway,BYO,Catering
Lunch:Tuesday,Wednesday,Thursday,Friday,Sunday,Saturday
Dinner:Tuesday,Wednesday,Thursday,Friday,Saturday,Sunday
Description
Located on the bustling Beaufort Street café strip, Junkboat Vietnamese brings the authentic flavours of Vietnamese street food to the heart of Perth.
Since opening in February 2015, the dine-in and takeaway restaurant has been packed with locals taking advantage of the chefs affordable meals bursting with flavour.
From traditional dishes passed down through generations to classic Veitnamese dishes with a modern twist, the menu offers a large selection of mouthwatering meals. Whether it is the Banh Mi Thit (Vietnamese baguettes), Banh Xeo (Vietnamese crispy crepes), Pho (noodle dishes), Hu Tieu (Clear rice noodles) or Mon An Chay (Vegetarian dishes), there is something on the menu to satisfy all tastebuds.
In addition to sourcing the freshest local produce, the experienced team's extra special ingredient 'passion' shines through on the plate.
Location
Address: 489 Beaufort Street,Highgate,WA,6003
Phone: (08) 9227 5586
Email: [email protected]