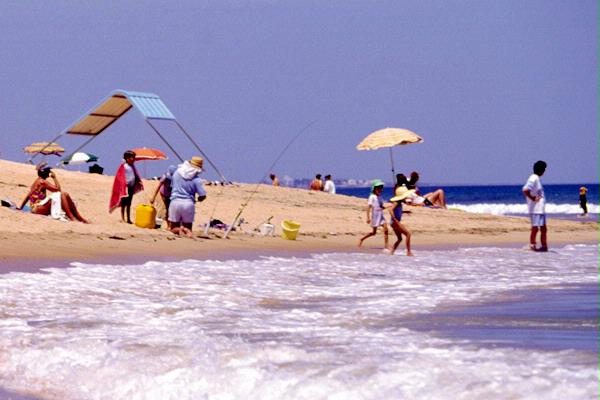 The Harvey Shire has 42km of pristine beaches. Myalup, Paradise, Binningup and Buffalo. Wonderful swimming areas and excellent fishing spots. Common varieties of fish caught are: Tailor, Herring.
Details
Perfect For:Day Time,Kids & Families,Night Time,Seniors,Wheelchairs / Impaired
Description
BINNINGUP BEACH: Binningup has over 1000 residents and is a popular holiday destination for the whole family. The beach is sheltered and calm as there is a reef running parallel to the shore for those who wish to snorkel. The fish are easy to catch and the golden sands stretch for miles and miles, perfect for those long romantic walks under breathtaking sunsets. Spot the frolicking Dolphins as you stroll.
BUFFALO BEACH: Day use area, good fishing and swimming, 4WD access to beach, toilets and parking. Dogs allowed on a leash.
PARADISE BEACH: 4WD Access only. Drive North of Binningup Beach.
MYALUP BEACH: Address: 21 kms South of Harvey off the Old Coast Road. The coastline is 4WD-accessible, restricted from the beach swimming area only. The large sand dunes provide scenic views over the ocean. Dolphins are frequently spotted frolicking in the waves along this stretch of coast. Myalup is a relaxed, sleepy hollow and a fisherman's dream. FISH CAUGHT: Silver Bream, Tailor, Yellow Fin Whiting, Herring and Flathead. There is a kiosk for your appetite and refreshment needs. Fish bait can also be purchased at the kiosk.
Location