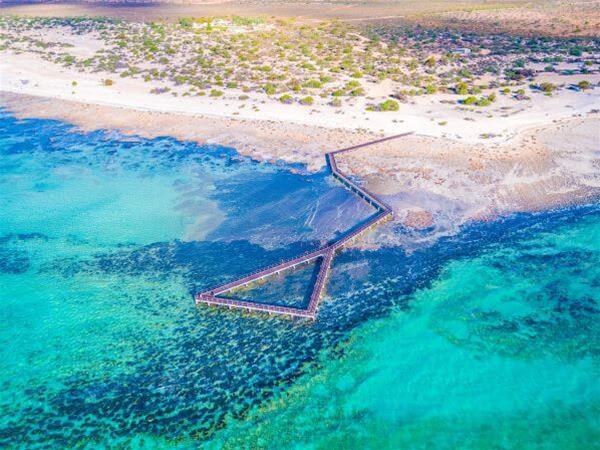 Hamelin Pool Nature Reserve
A visit to the remarkable Hamelin Pool stromatolites in Western Australia is a must when holidaying in the Shark Bay World Heritage Area.
Details
Description
Hamelin Pool in Western Australia is a place of great interest to botanists and geologists as it gives an indication of what the earth may have looked like about 3.7 billion years ago when stromatolites grew widespread across the water. Visitors can view these amazing life forms, without causing damage by walking on a purpose-built jetty and looking down at the Hamelin Pool stromatolites below.
Location
Address: Lot 350-351 Hamelin Pool Road,Hamelin Pool,WA,6537
Phone: (08) 9942 5905
Email: [email protected]