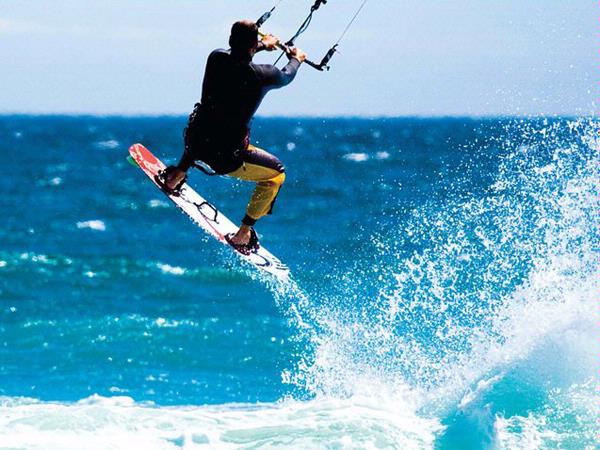 Take advantage of our accommodation, tour and scenic flight booking service. Friendly staff with expert local knowledge offering information on all there is to do and see in Geraldton, Greenough and Mullewa, including seasonal wildflowers, the Abrolhos Islands, historical and cultural attractions. Wide range of quality giftware, souvenirs, local products and maps.
Details
Description
Geraldton – Take a fresh look

Geraldton is a growing regional city, overlooking the Indian Ocean and supporting an expanding population of 37,000 people. The regional hub of the Mid West, Geraldton looks out to pristine coastline with the mysterious Abrolhos Islands beckoning beyond. With rolling hills to the east and the Chapman and Greenough Rivers framing the city, Geraldton will provide you with truly memorable holiday experiences.

We challenge you to take a fresh look at Geraldton and experience wildflower country, enjoy a growing regional city, be blown away, explore a region rich in history, taste a fresh flavour every day, celebrate culture and custom, discover a scenic outlook, bask in a classic Mediterranean climate and find a great place to drop anchor.

If you want a holiday with city excitement, it's here. A relaxed country experience? It's here too. And a beach holiday? Well, you've certainly come to the right place. Geraldton's incredible location lends itself to a host of holiday activities, especially water sports. Windsurfing kitesurfing, surfing, fishing, diving and swimming are popular choices for the energetic.

While those looking to relax will love lazing on Geraldton's white sandy beaches, strolling its shorelines or wading in the turquoise shallows. After your day at the beach, you'll love all the city attractions. Shopping, cinemas, theatre, restaurants, character pubs and nightlife. Art and culture enthusiasts will adore the range of galleries showcasing local talent and Indigenous art.

You'll also revel in the Western Australian Museum Geraldton – a state of the art facility showcasing the region's rich maritime, natural and cultural histories. A hill top memorial to the lost sailors of the HMAS Sydney II will tap at the core of your emotions. This stunning memorial overlooks the city and harbour and has people from across the country talking about its beautiful and moving design.

So, if it's been a while since you've visited Geraldton, it's time to take a fresh look. With an extensive range of accommodation to suit any budget, regular flights and bus services from Perth, everyone can visit Geraldton.

10 THINGS YOU MUST DO IN GERALDTON-GREENOUGH

1. Watch the sun rise or set from the stunning HMAS Sydney II Memorial and sit with the waiting lady as she watches out to sea for the return of her loved ones. Visitors always remark this is a moving and emotional experience.
10.30am Daily guided tour by Geraldton Voluntary Tour Guides.
Meet on site. Tour runs for 20 minutes.
Donations appreciated.
2. Explore Geraldton's beautiful foreshore development. Enjoy a bbq at the beach and the free Water Playground.

3. Light a candle at St Francis Xavier Cathedral whilst taking in a tour and marvel at the genius of priest/architect Monsignor John Hawes.

4. Learn the full story of the tragedy and heroism of the Batavia wreck at the Western Australian Museum Geraldton and sail the Batavia long-boat replica which took Commander Pelseart from the Abrolhos Islands to Jakarta, an unbelievable feat of seamanship.

5. Whatever you do – don't miss a fly-over or a day trip to the Abrolhos Islands. The coral diving and local sea lions will amaze and delight, or take the time to join a 2-3 day boat charter to fully explore this pristine paradise.

6. Take the short drive to the Central Greenough Historic Settlement and check out all the area has to offer: Greenough Pioneer museum, Greenough Wildlife and Bird Park, Bentwood Olive Grove, the famous Leaning Trees and lots more.

7. Follow the Monsignor Hawes Heritage Trail or glimpse the rare wreath flower during wildflower season at Mullewa.

8. Browse the Geraldton Regional Art Gallery and reap bargains at the weekend Farmers Markets.

9. Revisit olden-way days at the reputedly haunted Oakabella Homestead.

10. Silently descend to the South Tomi wreck site in Champion Bay.
Geraldton Visitor Centre friendly and professional staff can help you plan your holiday by suggesting options based on your budget, interests and length of stay in the region.
Contact the Geraldton Visitor Centre for more information or to make a booking on 08 9921 3999 or go online at www.geraldtontourist.com.au. You can also email enquires to [email protected] Stay informed by joining us on Facebook www.facebook.com/geraldtontakeafreshlook

Open 7 days Mon – Fri 9am – 5pm
Weekends & Public Holidays 10am – 4pm
Closed Christmas Day
Geraldton Visitor Centre
Bill Sewell Complex, Cnr Chapman Road & Bayly Street
Free call: 1800 818 881
Tel: (08) 9921 3999
Fax: (08) 9964 2445
Email: [email protected]
Web: www.geraldtontourist.com.au
Related
Geraldton Regional Art Gallery
Location
Address: 24 Chapman Road,Geraldton,WA,6530
Phone: 08 9956 6670
Email: [email protected]