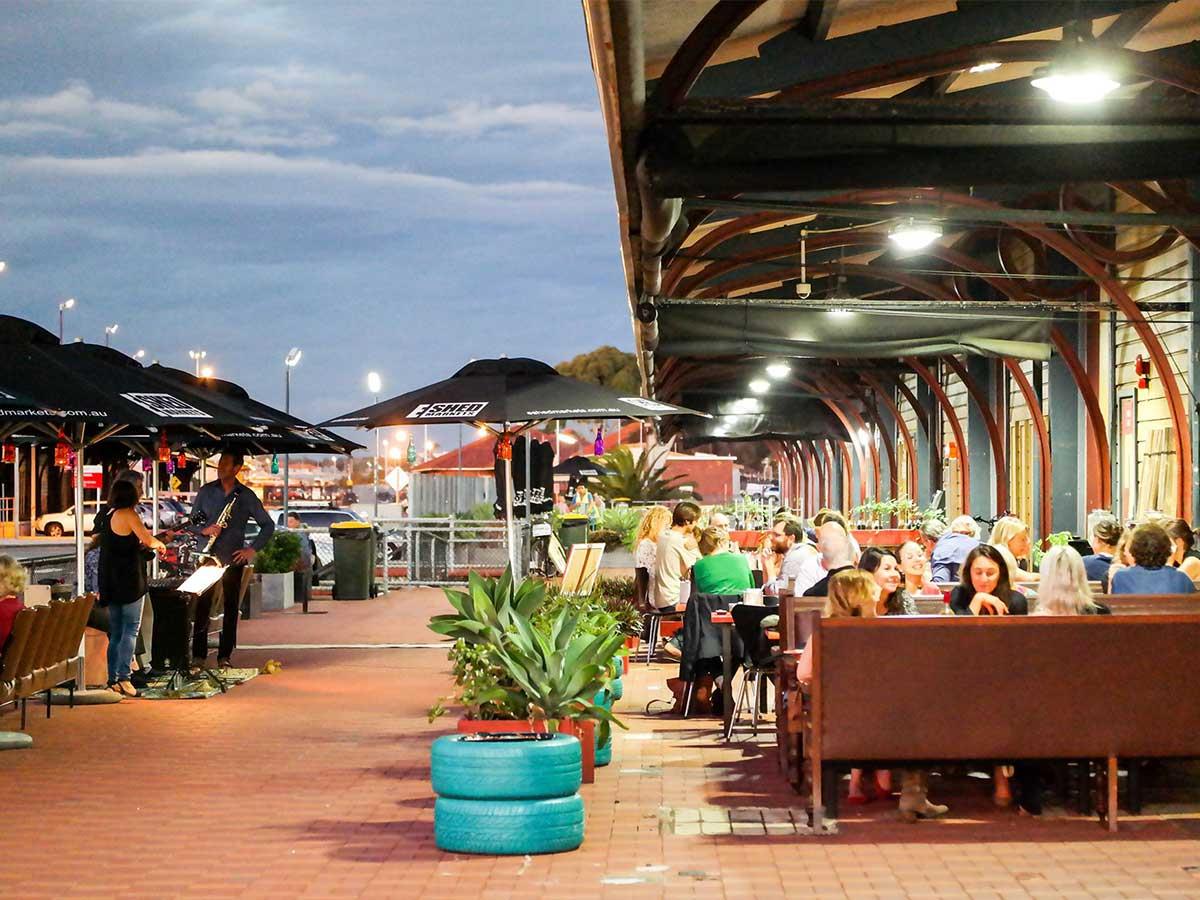 Inspired by North African and Spanish/Basque cuisines, plus his own mother's cooking, Nimrod's food has been recognised as some of Australia's best.
Open Days/times:Fri to Sun 8.30 AM - 2.30 PM
Details
Breakfast:Friday,Saturday,Sunday
Lunch:Friday,Saturday,Sunday
Description
Breathing life into the E-Shed Markets in Fremantle, this crowd-funded restaurant is modelled on a radically different concept: a sustainable restaurant that gives back to the community, without compromising quality.
Almost everything in the restaurant – from the décor to the kitchen gear – is upcycled, sourced from secondhand stores or the side of the road. Not because it's trendy, because it's the right thing to do.
We care about supporting the community that can't afford food too. It's why we've collaborated with OzHarvest, a non-profit that picks up all the leftovers on Monday, and delivers it to hungry people in need.
Come down to Kazoomies, and experience the difference that makes a difference. Feeling good is guaranteed.
Location
Address: E Shed Markets, E2 Peter Hughes Dr,Fremantle,WA,6160
Phone: 0401 838 751
Email: