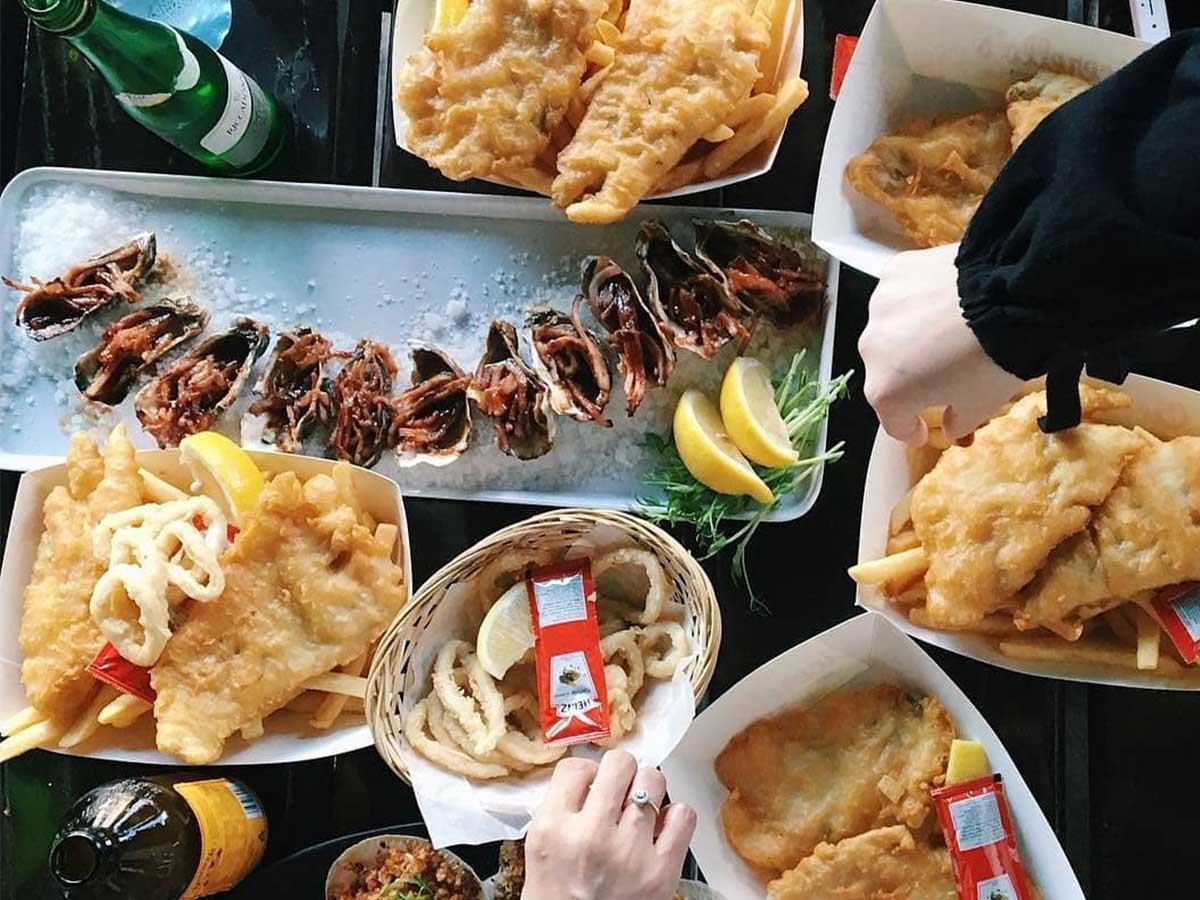 Bring family and friends down to Fremantle Harbour to Cicerello's Fremantle. Enjoy their famous fish and chips, plus so much more.
Open Days/times:Sun to Thurs 9 AM - 8.30 PM ; Fri & Sat 9 AM - 9 PM
Details
Breakfast:Monday,Tuesday,Wednesday,Thursday,Friday,Saturday,Sunday
Lunch:Monday,Tuesday,Wednesday,Friday,Saturday,Sunday
Dinner:Monday,Tuesday,Wednesday,Thursday,Friday,Saturday,Sunday
Description
Cicerello's has been an iconic Fremantle destination since it's founding in 1903.
Whilst we have grown and evolved over the years, we are still famous for our traditional fish & chips. Today, on any visit you can also enjoy a selection fried or grilled products including hand cut onsite fresh local fish of the day, local lobster, crabs, prawns and even abalone.
A Cicerello's experience is so much more than fish & chips, with WA's largest private free aquariums to explore, a range of activities for the kids and the amazing atmosphere that is Fishing Boat Harbour.
Cicerello's Fremantle is open from 10am every day of the year except Christmas day.
Location
Address: 44 Mews Rd,Fremantle,WA,6160
Phone: (08) 9335 1911
Email: