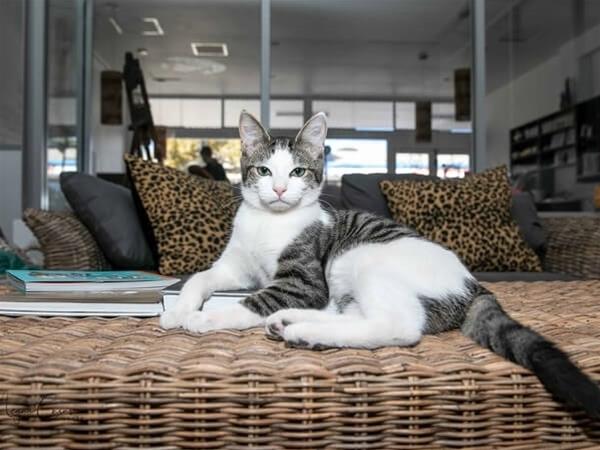 Cat Whispurr
The Cat Whispurr Cafe has opened in Fremantle! Sit back and relax with a coffee, and spend time with our rescue cats, a purrfect combination!
Open Days/times:Tuesday and Wednesday 7am - 4:30pm, Thursday and Friday 7am - 8:30pm, Saturday 9am - 8:30pm and Sunday 2pm - 6:30pm
Details
Online Booking Link:https://catwhispurr.com.au/
Description
If you can't get enought of cats, then this cafe is the perfect spot to visit the rescue residents over a cuppa. The cats has been carefully chosen for their friendly behaviour and affectionate style, making sure you get as many cuddles as you can take.
Location