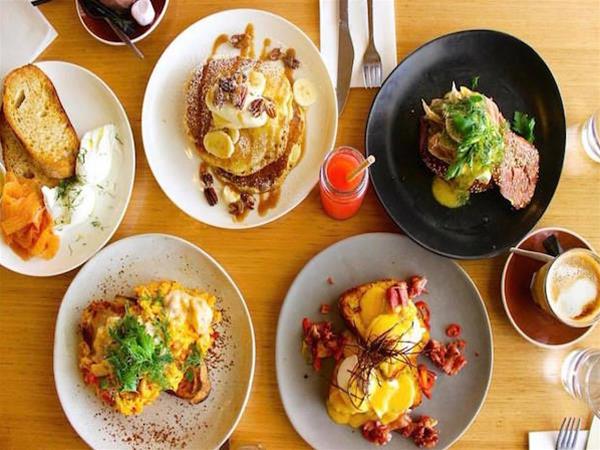 Bib & Tucker
At Bib and Tucker, we only care about a couple of things… great food, good times with friends and showcasing the best produce WA has to offer.
Open Days/times:Wed - Sun: 8am - 11pm
Facilities:Alfresco,Function Venue,Licensed
Details
Facilities:Alfresco,Function Venue,Licensed
Breakfast:Wednesday,Thursday,Friday,Saturday,Sunday,Public Holidays
Lunch:Wednesday,Thursday,Friday,Saturday,Sunday,Public Holidays
Dinner:Wednesday,Thursday,Friday,Saturday,Sunday,Public Holidays
Description
We are passionate about creating a dining experience like no other through friendly service, amazing food and breathtaking views of the Indian Ocean and we believe in serving up whatever is the freshest, not whatever is most convenient. That's why you will never find anything frozen on our menu. We are guided by a 'love your locals' ethos which means our menu is a celebration of the best seasonal produce our Perth-based suppliers have to offer.
We receive fresh ingredients daily and our food is prepared through a fusion of modern and primitive cooking techniques including smoking, pickling and wood firing. Under the guidance of executive chef and partner Scott Bridger these classical and modern cooking styles produce timeless dishes presented in an eclectic style. Since our food looks (almost) as good as at tastes, our guests can look forward to feasting their eyes before conquering their appetites.
Allow our friendly and knowledgeable staff to guide you through our menu which boasts delicious dishes and an amazing array of beverages and cocktails while enjoying our elevated beachside location with beautiful vistas across Leighton Beach.
Owners and 'official taste testers' Eamon Sullivan, Steve Hooker and Jamie Dwyer warmly invite you and your tribe to join us for a meal at Bib and Tucker. We look forward to seeing you for a morning, afternoon or evening of eats, laughs and a touch of elegant rascality.
Location