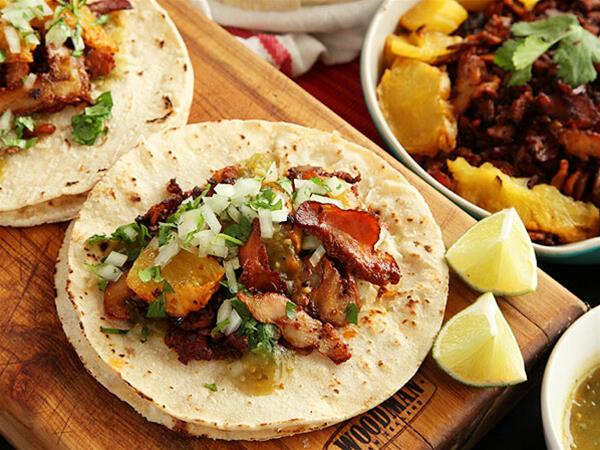 The makers behind Royal Burgers and Chicken bring a whole new delectable line of authentic mexican cuisine with new restaurant Al Pastor Taqueria!
Open Days/times:Open from March 6
Details
Description
Al Pastor Taqueria is a new mexican street-food diner nestled inside Fremantle's new dining precinct The Sunshine Harvester Works accompanied by neighbours Bumplings, Short Order and Dingo Sauce Co.
The mexican-style diner is inspired by a trip to Mexico which discovered authentic mexican heritage to bring to Perth, serving all sorts of tacos, burritos and quesadillas you'd only find in Mexico City - different to the Tex-Mex type food you find at most Perth diners.
The name "Al Pastor", a nod to chef and co-owner Al, also refers to marinated pork cooked on a vertical rotisserie. It's the restaurant's signature protein, alongside longaniza (a Spanish sausage similar to chorizo), beef short ribs and chicken. Vegan options will also be provided to customers.
The bar will serve tequila-based cocktails and Mexican beers as well as the option to have frozen or unfrozen margaritas!
Location
Address: The Sunshine Harvester Works, 1 James Street,Fremantle,WA,6160
Phone: 0424 475 692
Email: [email protected]