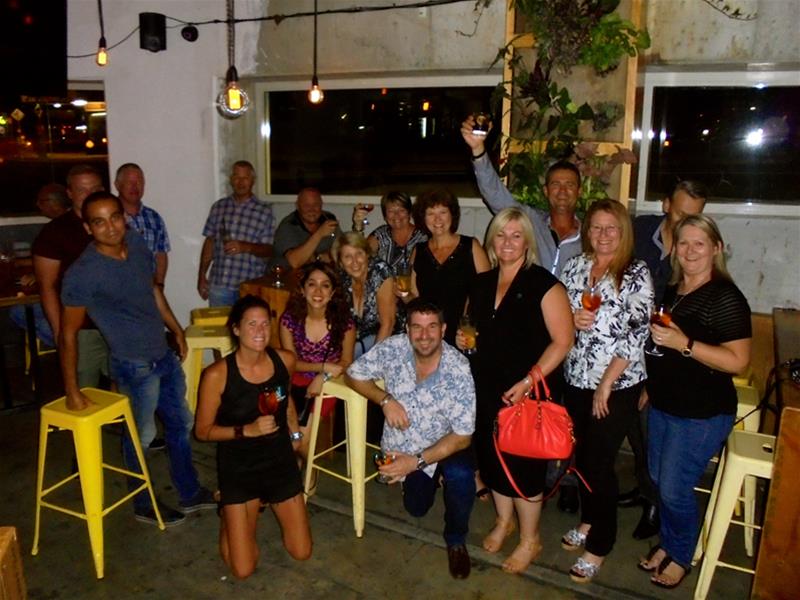 The Happy Pilgrim Walking Tours
The Happy Pilgrim Walking Tours helps visitors discover Fremantle's hidden small bars while learning about its history, culture and street art along the way!
Details
Description
The Happy Pilgrim was founded by a Fremantle local with a love of the community, it's people, it's culture....and it's bars! Fremantle is a renowned tourist destination, but how many tourists find the "real" Fremantle? Very few!
The Happy Pilgrim is all about educating its walkers on not only the history and unknown tales of our beloved Fremantle and its buildings and inhabitants, but the amazing small hidden bars only locals frequent (we want them to stay a secret). Join us to become a local for a night!
Whether it be attendance on our regular 3-hour small bar tours, one of our progressive Lone Pilgrim dinner tours, our special dog-friendly afternoon bar tours, our craft beer tours or a private event tailored to suit your needs we can offer a unique insight into the history and lives of Fremantle locals.

So whether it be a your first time to Fremantle, a birthday, a hen or bucks party, a corporate team builder, a club social or just a fun night out with friends - book a tour now at www.happypilgrim.com.au!
Location