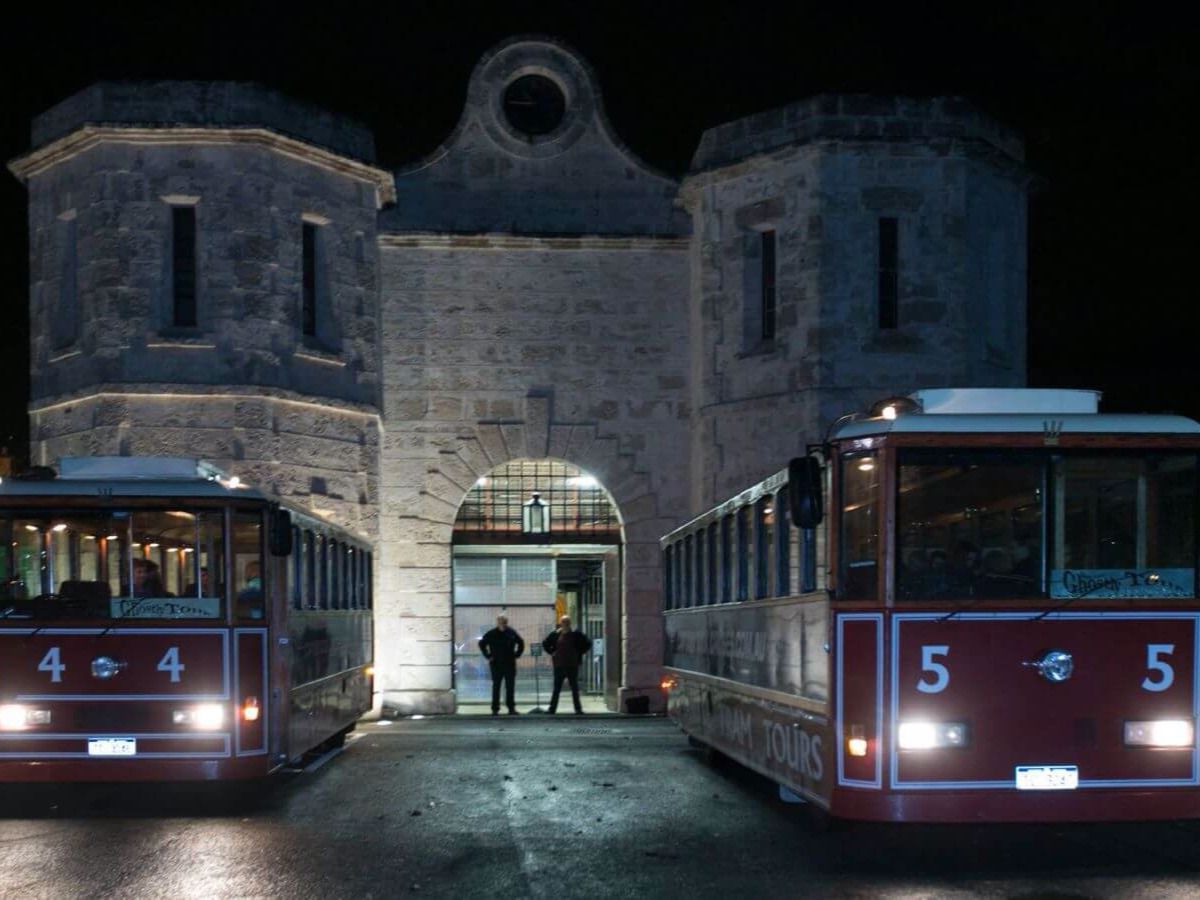 The Ghostly Tour with Dinner
Come with us every Friday night on The Ghostly Tour of Fremantle's darkest places. Travelling in 'dining car' style and with a fish 'n' chip supper served on board, your driver will entertain you with tales of some the City's former residents who may even put in an appearance!
Details
Description
Join us every Friday night as we take a torchlight tour of Fremantle's oldest buildings and cemeteries. With the trams seating converted to dining car style we visit: Fremantle Prison, The Roundhouse, Fremantle Arts Centre. At each stop we take a torchlight walking tour of the grounds. Included in your evening is a Cicerellos fish 'n' chip supper and soft drinks served at your table. The tram departs from the Town Hall Stop at 6:45pm and returns at about 10:30pm. Please note there are no departures on public holidays.
Location