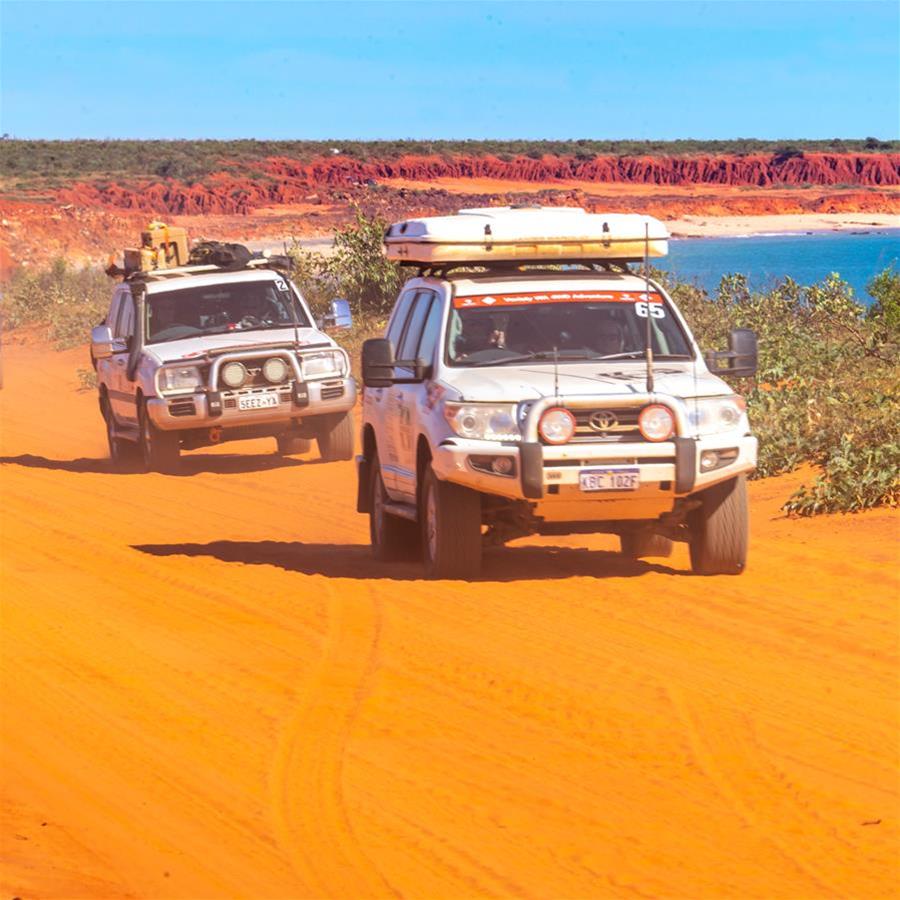 2020 Variety 4WD Adventure
The Epic Variety 4WD Adventure is back in May 2020!
Tour Price:$1760
Activity:Driving
Suited For:Adults (18+)
Details
Description
Join us for an unforgettable week-long 4WD experience, as we venture from the iconic Exmouth on the Ningaloo peninsula to our final destination on Cervantes Beach, exploring WA's incredible unique landscapes and hidden gems along the way.
There's no better way to tackle some of Australia's best 4WD tracks and discover WA's most spectacular regions than with great mates, entertainment and incredible food, prepared by your very own private chef.
And it gets better! All funds raised go directly to Variety - the Childrens's Charity WA, to help kids who are sick, disadvantaged or living with disability. By participating in the the 4WD Adventure, you are directly changing the lives of WA kids in need and will even get the opportunity to see where your money goes along the way, by presenting much-needed grants to schools and families in regional and remote communities.
Don't miss this once-in-a lifetime experience to experience the best of 4WDing in WA, all while making a difference to WA kids!
Find out more and register today:
https://www.variety.org.au/wa/event/4wdadventure/
Location