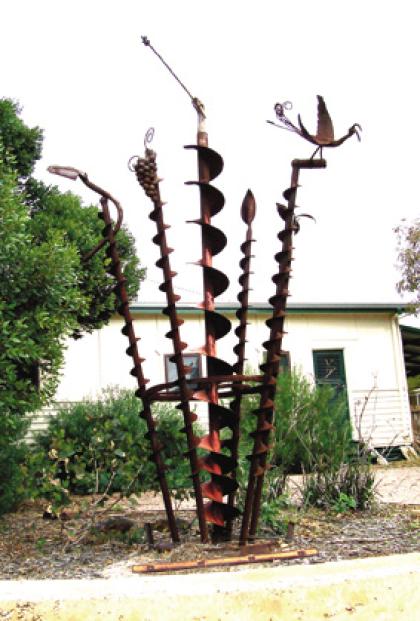 Get arty in Esperance – this southern coastal town is home to a surprising number of quality galleries
Details
Description
It must be something in the turquoise water, squeaky white-sand and stunning national parks that inspires local artists to create remarkable and beautiful works.
For an interesting behind-the-scenes view of glass art, head to Section Glass Gallery, just out of town near Pink Lake. Artist Cindy Poole creates stunning pieces of leadlight and mosaic glass art in a space that is both gallery and studio. A diverse range of works are on display, including glass home wares, wrought iron and glass sculptures, jewellery, glass mosaics, clay art, water and courtyard features, some including indigenous elements. Open by appointment, Cindy encourages visitors to stop by and see how these amazing pieces are created.
You'll find paintings and works by local artists at Cannery Arts Centre, the main exhibition space in the town. The exhibitions of paintings, sculptures and patchwork quilts change regularly, while works are for sale at the on-site shop. Cannery Arts Centre also features an outdoor wind gallery with metal sculptures and mosaics, as well as a lookout over glorious Esperance Bay. The centre is open daily from 10am to 4pm.
For fantasy, surreal surf and marine art, Speedline Art Studio is the place to be. Artist Geoff Smith's studio overlooks Blue Haven Bay and is open by appointment.
All galleries in Esperance offer free entry.
Call ahead:
Cannery Arts Centre (08) 9071 3599
Section Glass Gallery (08) 9071 4059
Speedline Art Studio (08) 9071 7793
Location