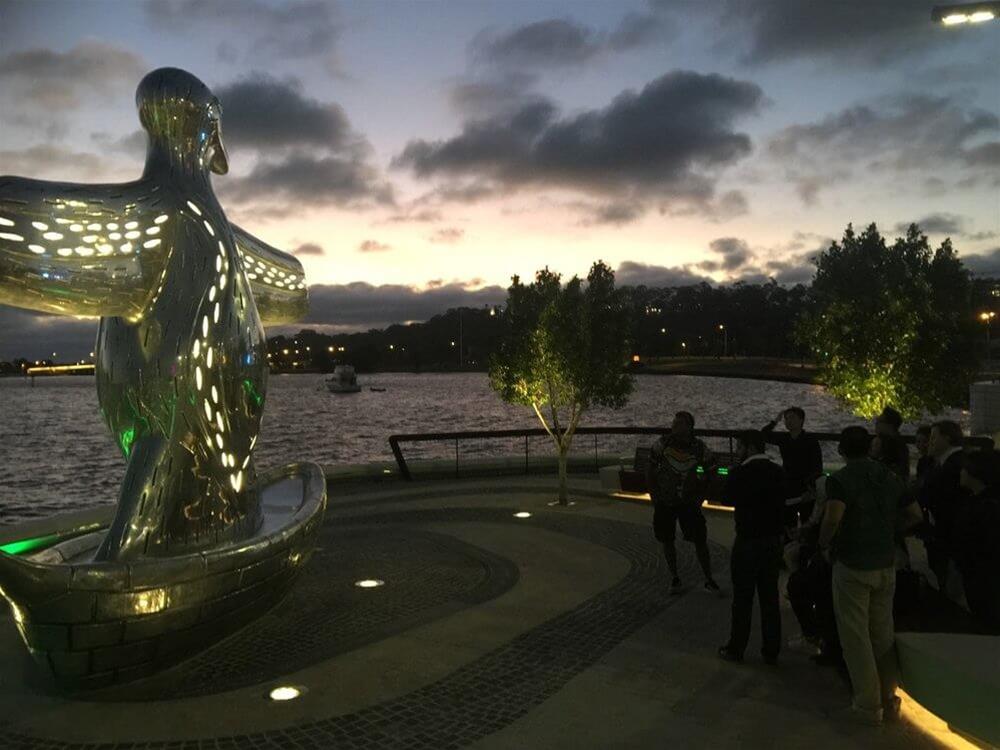 Dreaming In The Quay - Perth Cultural Tour
This tour of Elizabeth Quay will look at this beautiful landmark with a lot of depth, there will be a dreamtime story along with details about the Wadjuk tribe and the ancient knowledge of the region.
Tour Duration:45 minutes
Tour Price:$25 per child, $45 per adult
Type:Tours
Activity:Aboriginal Owned & Operated,Lookout,Statue
Details
Tour Locations:Elizabeth Quay
Type:Tours
Description
Elizabeth Quay is a picturesque new waterfront precinct that unites central Perth with the Swan River.
On this tour, you will learn about mixed elements, cultural understanding and sensitivity, and will be delighted by the visual attractions of the Quay.
Your guide will share a dreamtime story of the Maali (black swan); talk about the Wadjuk tribe; and explain the exclusion zone, stolen generation and assimilation act.
See Laurel Nannup's 'First Contact' bird sculpture and public art by Bessie Rischbieth in the Quay.
Hear about the local native flora and fauna and learn about the local Nyungar people's diet, the seasons, family structures, and neighboring tribes…
Location
Address: The Esplanade,Perth,WA,6000
Phone: 0458 692 455
Email: