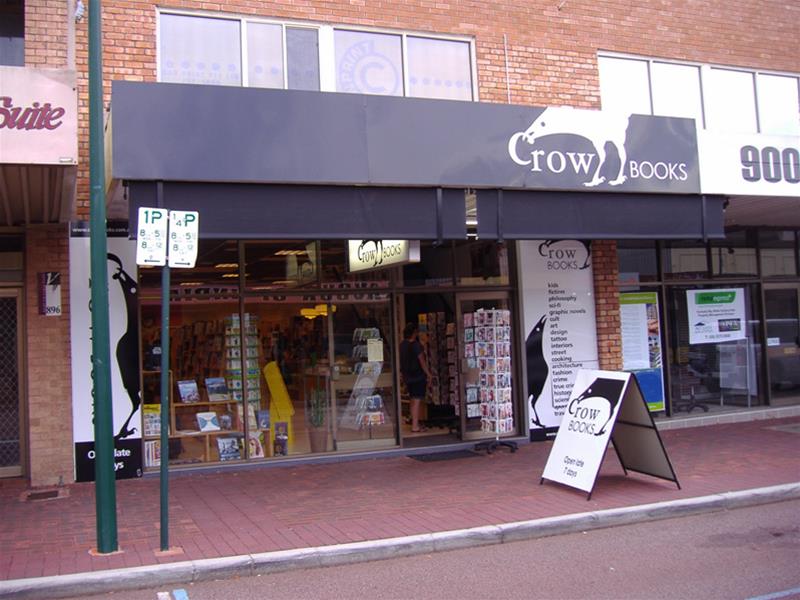 Crow Books sits in the hub of the Victoria Park shopping precinct, an area filled with restaurants, cafes, curio shops and stores selling colourful gourmet stuff in fancy jars.
Details
Type:Bookshops
Open Days:Monday,Tuesday,Wednesday,Thursday,Friday,Saturday,Sunday
Description
Crow Books has extremely friendly opening hours, retailing seven days a week from mid morning till 9 -10pm or so (check the website for specific days), which is great going for a relatively small independent bookstore.

They encourage extended browsing to a hip soundtrack (they were playing TV On The Radio while I was there). Crow Books would be great fun to visit at night after a meal at a nearby restaurant, which is just the right time to revel in the atmosphere of rows of books and weird animal posters containing strange aphorisms.

Oh, and there's a somewhat macabre crow overseeing proceedings as well.
Location