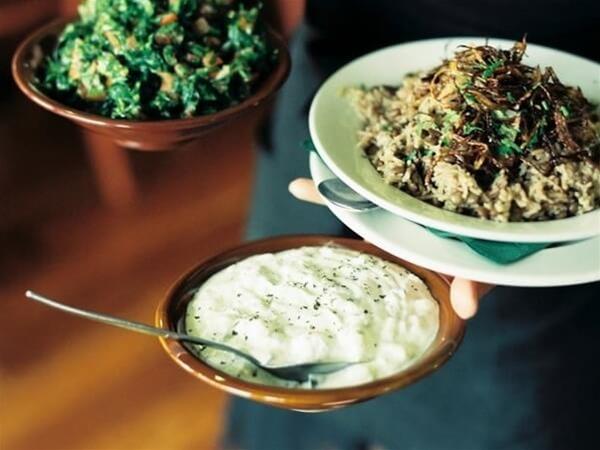 Lebanese Cuisine with a great variety of vegetarian dishes; think middle-east hummus, falafel and fried kibbeh.
Open Days/times:Mon - Sun, 5pm - 9.30pm
Facilities:BYO
Details
Facilities:BYO
Open Days:Monday,Tuesday,Wednesday,Thursday,Friday,Saturday,Sunday,Public Holidays
Description
The comfortable and welcoming interior of The Prophet is a major draw for diners, even before they taste the authentic Lebanese cuisine. Basing his creations on family recipes, chef and owner Jihad Moussallem produces traditional cuisine, from a smoky baba ghanoush to more unusual and distinctly Middle Eastern dishes.
Location
Address: 907 Albany Highway East Victoria Park, 6101 WA,East Victoria,WA,6101
Phone: 08 9361 1101
Email: