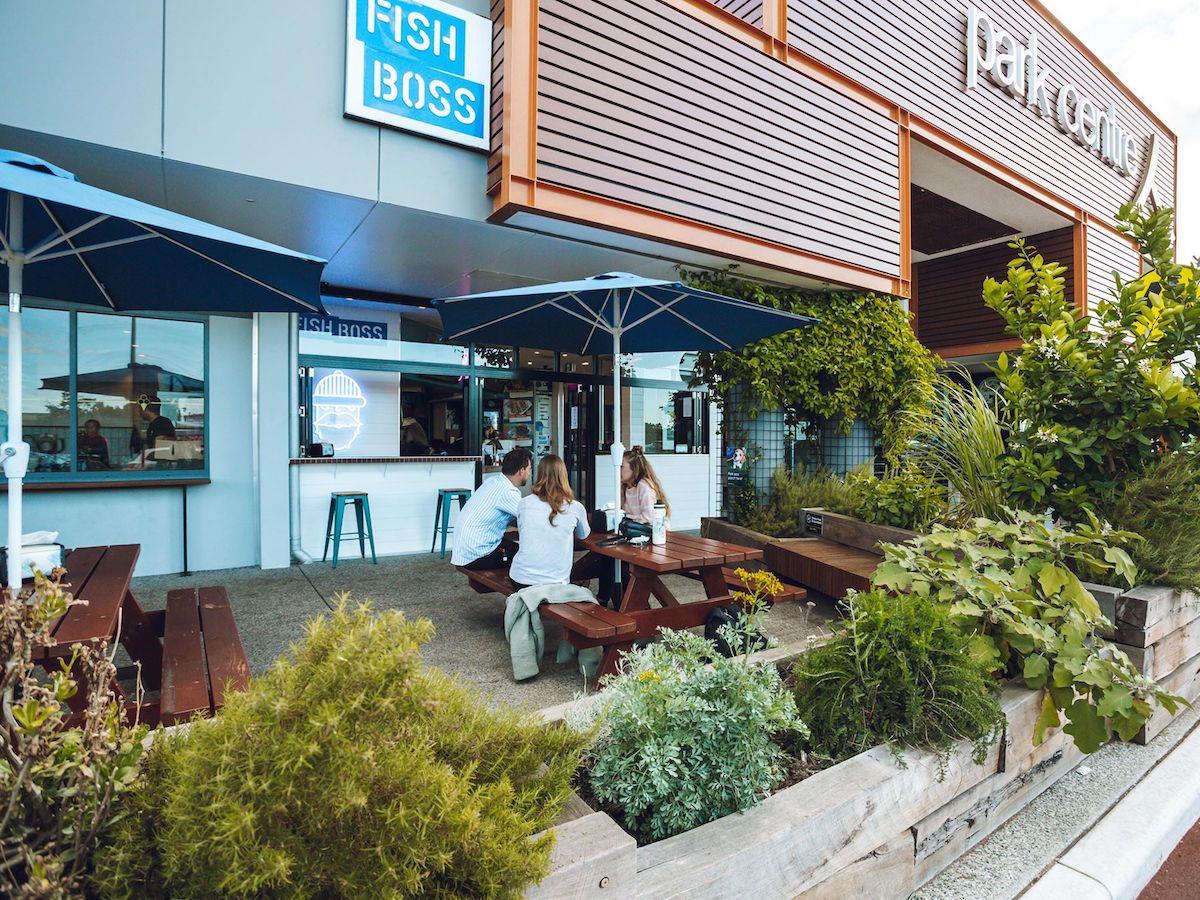 A modern interpretation of classic Fish & Chips, specialising in Locally Caught seafood and under-utilised species of fish based in East Victoria Park.
Details
Open Days:Monday,Tuesday,Wednesday,Thursday,Friday,Saturday,Sunday
Lunch:Monday,Tuesday,Wednesday,Thursday,Friday,Saturday,Sunday
Dinner:Monday,Tuesday,Wednesday,Thursday,Friday,Saturday,Sunday
Description
Fish Boss was born in WA and focuses on WA produce. After a crazy few weeks of knocking down walls, tiling floors and fitting new equipment, they launched their 2nd brick and mortar location on Friday 19 July 2019, in the heart of East Victoria Park at the Park Centre.
They've expanded their menu and have created a few new items to tantalise everyones tastebuds also staying true to their Fish Boss hearts by keeping your favourites on the menu.
Fish Boss started on Western Australia Day, June 4th 2016 in a second hand food truck. With a very wet winter, the food truck trade made for a pretty tough start. They finally hit their straps during summer, with some major events and good street trading in the hotter months. Trading at most of the major pop up events, it gave the truck good exposure and a real chance to get feedback on serving fresh local seafood.
Seafood
When it comes to their seafood, it's all about sustainability. Fish Boss works closely with local fishermen, suppliers and authorities to ensure an abundance of catch in years to come. Fish Boss uses only MSC certified and sustainable seafood sources. They focus on using under-utilised species and fish that are not as common to the everyday consumer.
Chips
Fish Boss uses a 13mm straight cut chip that is grown, cut and produced right here in Western Australia. They believe that the secret to good chips is in the size, not too thick and not too big, but most importantly it should be cooked in GMO-free WA canola oil.
Batter
The key to good fish & chips is not only the fish, its also about the batter, so they take extra pride in this. They use 3 flours in our mix with local premium beer.
Produce
Not only is the seafood local, the condiments and ingredients for their sides are all sourced right here in Australia. Have you got a lemon tree? Ask them about their lemon currency! We will trade fish & chips for your lemons. They are pretty passionate about produce not going to waste.
Packaging
All their packaging is either compostable or recyclable. It's important that we protect our environment and make sure that unnecessary plastics do not end up in our oceans. They believe it's the small things that make a big difference and this helps to protect the ocean wildlife.
Open Sun- Mon, 11am-8pm; Fri & Sat, 11am-8:30pm.
Location