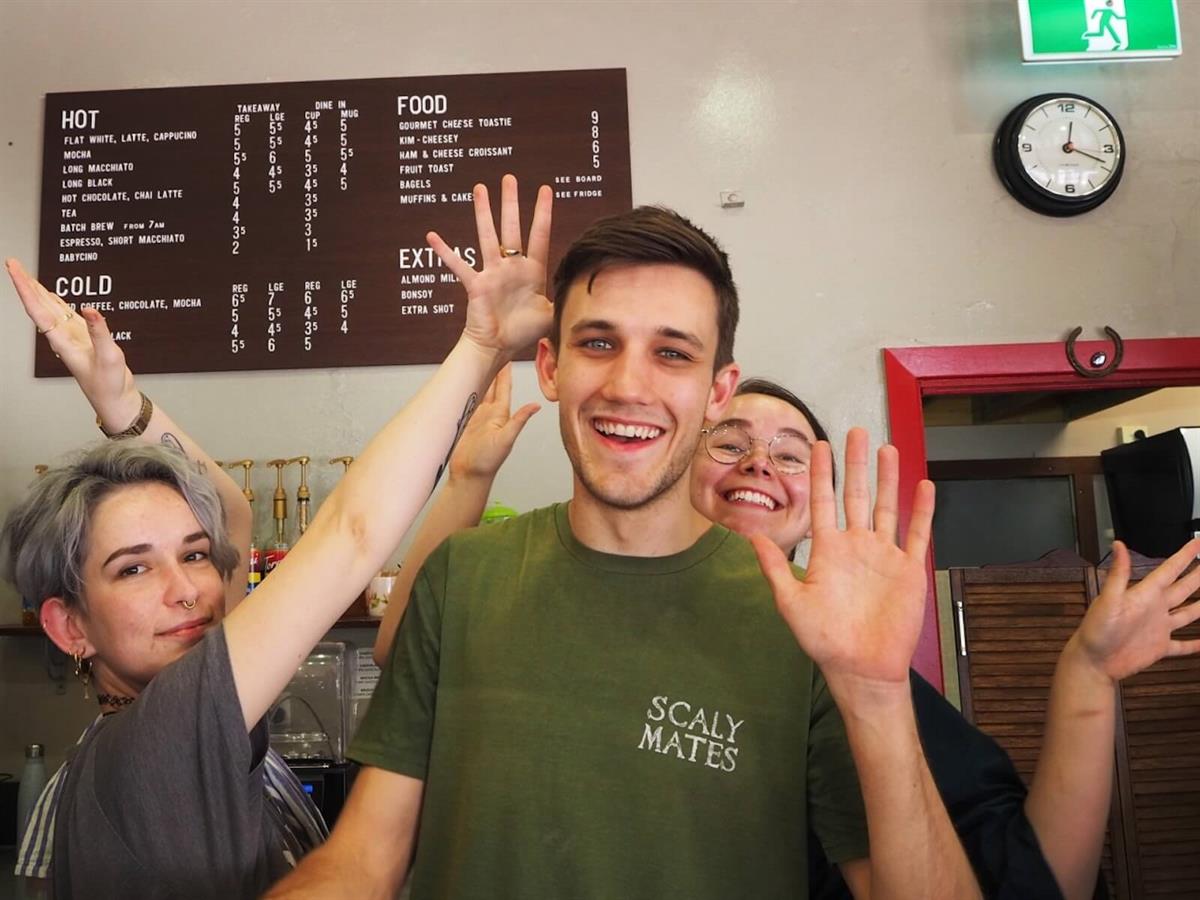 Over a decade ago, Antz Inya Pantz Coffee Company started as a quirky coffee roasting house at the quiet end of the Albany Highway strip in East Victoria Park.
Details
Open Days:Monday,Tuesday,Wednesday,Thursday,Friday,Saturday,Sunday
Breakfast:Monday,Tuesday,Wednesday,Thursday,Friday,Saturday,Sunday
Lunch:Monday,Tuesday,Wednesday,Thursday,Friday,Saturday
Description
It wasn't long before coffee enthusiasts heard about our quality caffeinated beverages and freshly roasted coffee beans. In fact, within a few years of opening, our little cafe/ roaster venue couldn't handle the growing line of regular customers!

An excellent opportunity arose in 2010, which allowed Antz to expand into a larger space at 965 Albany Highway (across the road from the roaster). Here, we could offer comfortable sitting areas, present a larger food offering and showcase our extensive range of freshly roasted coffee beans and coffee-making equipment.Three years later, another opportunity presented itself. The neighbouring shop, 965a Albany Highway, became available and we took down the dividing wall. Here we started a new venture – Antz Cold Brew and provided an even greater choice of roasted coffee beans.

Antz was about three-times the original size at this point, but we were still so busy! We responded by re-opening the doors to our roaster at 968 Albany Highway, and set up a small takeaway coffee venue in amongst roasting operations.
Location