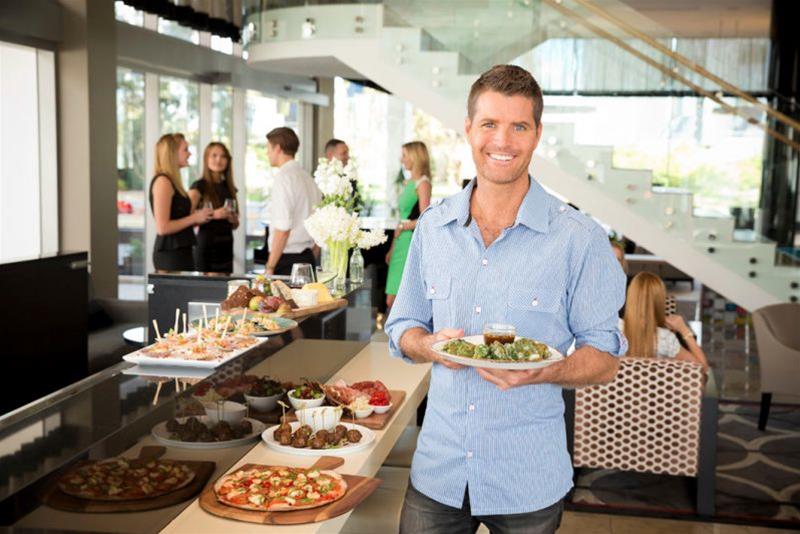 Heirloom Restaurant
With menus designed by Australian celebrity chef and health advocate Pete Evans, Heirloom Restaurant brings an exciting new food offering to Perth's restaurant scene
Bars & Clubs:Cocktail Lounge,Tapas Bar,Wine Bar
Facilities:Licensed,Catering,Private Rooms
Details
Facilities:Licensed,Catering,Private Rooms
Open Days:Monday,Tuesday,Wednesday,Thursday,Friday,Saturday,Sunday,Public Holidays
Breakfast:Monday,Tuesday,Wednesday,Thursday,Friday,Saturday,Sunday,Public Holidays
Lunch:Monday,Tuesday,Wednesday,Thursday,Friday,Saturday,Sunday,Public Holidays
Dinner:Monday,Tuesday,Wednesday,Thursday,Friday,Saturday,Sunday,Public Holidays
Description
Whether you've seen him on the hit television show My Kitchen Rules, the cooking aisle in your local bookshop or newsfeed for his talks on the Paleo way, Pete Evans is well known by all for his fresh food that excites the tastebuds.
Dining
Recently taking over Fraser Suites' Heirloom Restaurant as chief menu designer and food consultant, Pete Evans has created a series of sumptuous dishes to suit all occasions. His carefully planned breakfast, lunch, dinner and grazing menus have been designed to provide guests with healthy well-sourced local produce from the land and sea.
"The aim at Perth restaurant, Heirloom, is to create beautifully crafted food with an emphasis on texture, harmony of flavours and balance. It's about food that tastes great and takes you on a journey," says Pete Evans.
Weddings
Let's face it, when it comes to weddings, great food is high on the list for all brides selecting their venue. Overlooking the Swan River, Heirloom Restaurant provides a sophisticated and stylish venue to host your special occasion. Choose from the buffet style or three course set menu with the option of pre-dinner canapés on arrival for guests. A menu tasting of Pete Evan's delicious meals is also available for the bride and groom before their big day.
Conferences
Business conferences will never be the same after a visit to Fraser Suites Perth. Offering a wide selection of catering packages by Heirloom Restaurant, your guests are sure to leave impressed. Packages include working/buffet lunches, dinner and cocktails, afternoon and morning tea, breakfast and set menu options. All packages have been designed by Pete Evans and can be served in one of four modern function rooms, the executive boardroom with audio and visual facilities or three outdoor alfrescos.

Location