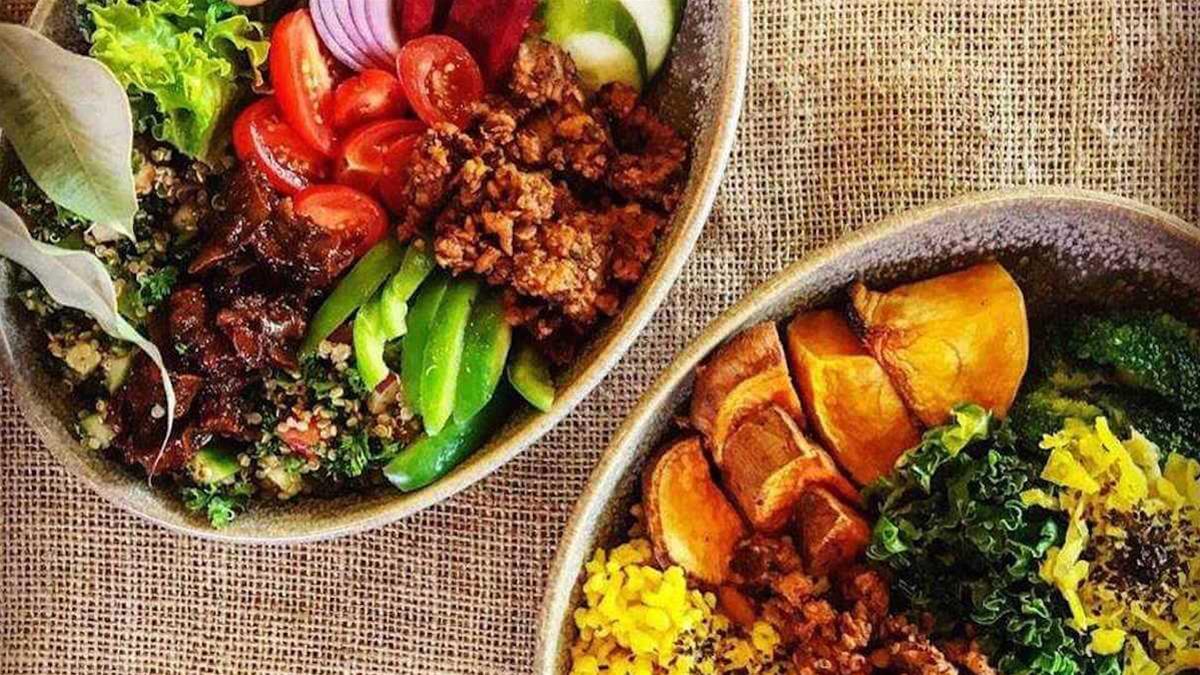 Gratias Organic Cafe
At Gratias Organic we take caring for our precious planet seriously with our wholistic approach to environmental activism through sustainable & ethical business principles & practice.
Open Days/times:Every day
Facilities:Alfresco,Catering,Family Friendly,Takeaway,Kids Play Area
Details
Facilities:Alfresco,Catering,Family Friendly,Takeaway,Kids Play Area
Breakfast:Monday,Tuesday,Wednesday,Thursday,Friday,Saturday,Sunday
Lunch:Monday,Tuesday,Wednesday,Thursday,Friday,Saturday,Sunday
Dinner:Friday,Saturday
Description
We offer a simple, wholesome & nutritious fully organic, plant-based menu. All made from scratch with Love & Earth Care. All ingredients are sourced from Certified Organic farms, grown without the use of pesticides or herbicides, genetic modification, hormones or other environmentally harmful chemicals or agents.
As well as serving scrumptious organic food, we also bake traditional German sourdoughs & a range of vegan patisseries. We have a bulk food/zero waste shop in-store, a Certified Organic fruit & veg section & an heirloom seedling nursery out front.
We only use plant-based & compostable packaging, bpa-free & compostable kitchen products & non-toxic hygiene & cleaning products. Our food waste is both donated to local gardeners & taken to local processing plants to be composted.
Our cafe has been meticulously renovated using recycled timber, organic bio-paints & VOC-free glues & varnishes. No chipboard or MDF used, which equals zero off-gassing. We harvest rainwater from our roof, have a whole house water filtration system & use solar panels for heating. Making our space the perfect place to enjoy clean green, planet friendly eats with your family & friends.
Outside is our own 'Secret Garden'. A gorgeous child-friendly courtyard & kitchen garden which grows many of the herbs used in our menu. This is also where many talented local musicians play intimate acoustic shows to appreciative audiences on Friday & Saturday nights, as well as Sunday afternoons.
We are open 7 days & 3 nights every week & are available for functions & catering.
'Your work is your love made visible' is the ethos at the heart of everything we do at Gratias Organic Cafe <3
Location
Address: Gratias Organic Cafe, 76B George st,East Fremantle,WA,6158
Phone: 0404 241 184
Email: [email protected]