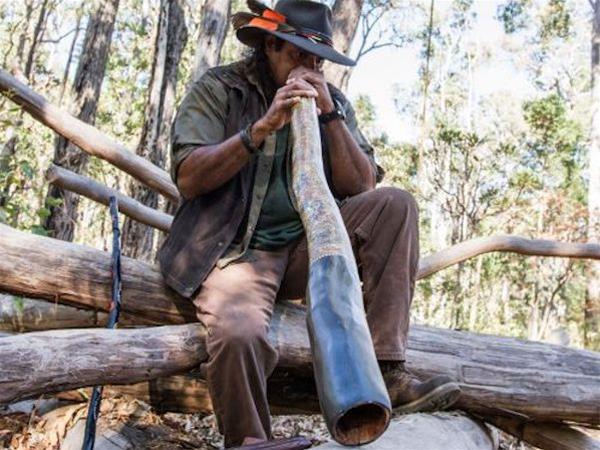 Kaarak Dreaming Maitland's Cultural Tours
Step back into the dream-time and join Maitland on one of his Aboriginal cultural tours.
Tour Duration:1.5 hours - 6 hours
Type:Tours
Activity:Aboriginal Bushfoods,Aboriginal Music, Art & Dance,Aboriginal Owned & Operated
Suited For:Families,Kids (4 - 12),Teens (13 - 17),Adults (18+),Seniors
Details
Tour Locations:Dwellingup
Type:Tours
Suited For:Families,Kids (4 - 12),Teens (13 - 17),Adults (18+),Seniors
Description
You can learn about Nyoongar - Aboriginal bush medicine and native plants. You will discover the Nyoongar six seasons and Maitland will demonstrate sand mapping. Enjoy learning about cultural knowledge and share in the experience of a traditional smoking ceremony. Learn how Aboriginal people can make fire and try it for yourself. Relax in a natural bush setting while Maitland plays the didgeridoo and tapping sticks. You will be welcomed in his native language and invited to enjoy billy tea and damper. Maitland is also an accomplished Aboriginal artist and offers traditional painting classes on country. Tours are delivered from Dwellingup, Western Australia by appointment.
Key Experiences
Step into the dreamtime and learn about ancient dreaming stories and join in a yarning circle.
Experience Nyoongar culture and history.
Discover traditional ways of reading the land and join in sand-mapping.
Learn about Nyoongar bush medicinal plants and native foods.
See traditional fire making and join in a smoking ceremony.
Listen to the didgeridoo being played while enjoying billy tea and damper.
Join Maitland in painting on country and learn to paint artworks Nyoongar style.
Be guided on an ancient dreaming trail bush walk while learning about traditional hunting.
Location
Address: Lane Pool Reserve,Dwellingup,WA,6213
Phone: 0498 853 544
Email: [email protected]