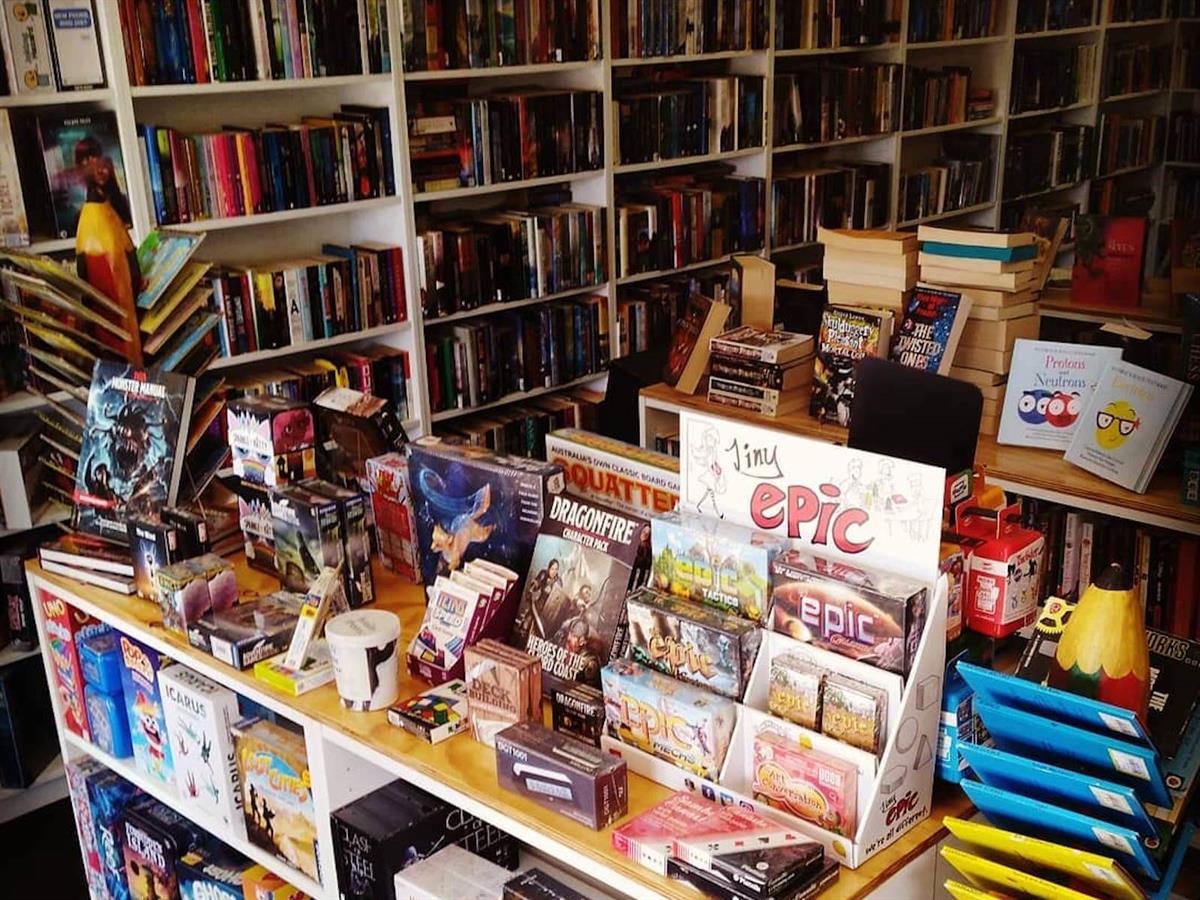 From the latest thriller to a long-lost childhood favourite, donnyBOOKS has an extensive range of books to cater for all ages, genres and tastes.
Details
Type:Bookshops
Bookshops:Independent Bookshop
Open Days:Wednesday,Thursday,Friday,Saturday,Sunday
Description
Nestled in Western Australia's iconic South West region, DonnyBOOKS is a hub for:
New & Second Hand Books
Board Games and Collectibles; and
Gifts
If you are seeking a specific title feel free to get in touch with us. If we do not have it on our shelves we can also source books, whether it be from here in WA, interstate or overseas.
With new stock arriving regularly there will always be new gems to discover.
We are always on the lookout for interesting titles to add to our growing-range, so keep us in mind when you are thinking of clearing out your old books. We do buy books, but ask that you keep the following in mind:
* We do not guarantee that we will offer to buy everything that is offered to us if they happen to be ones we already have multiple copies or no demand for. We ask that you do not take offense to 'thanks, but no thanks'.
But if in doubt, get in touch with us and we'll be happy to discuss further. For larger collections we can also come to you - simply call for more info.
Location