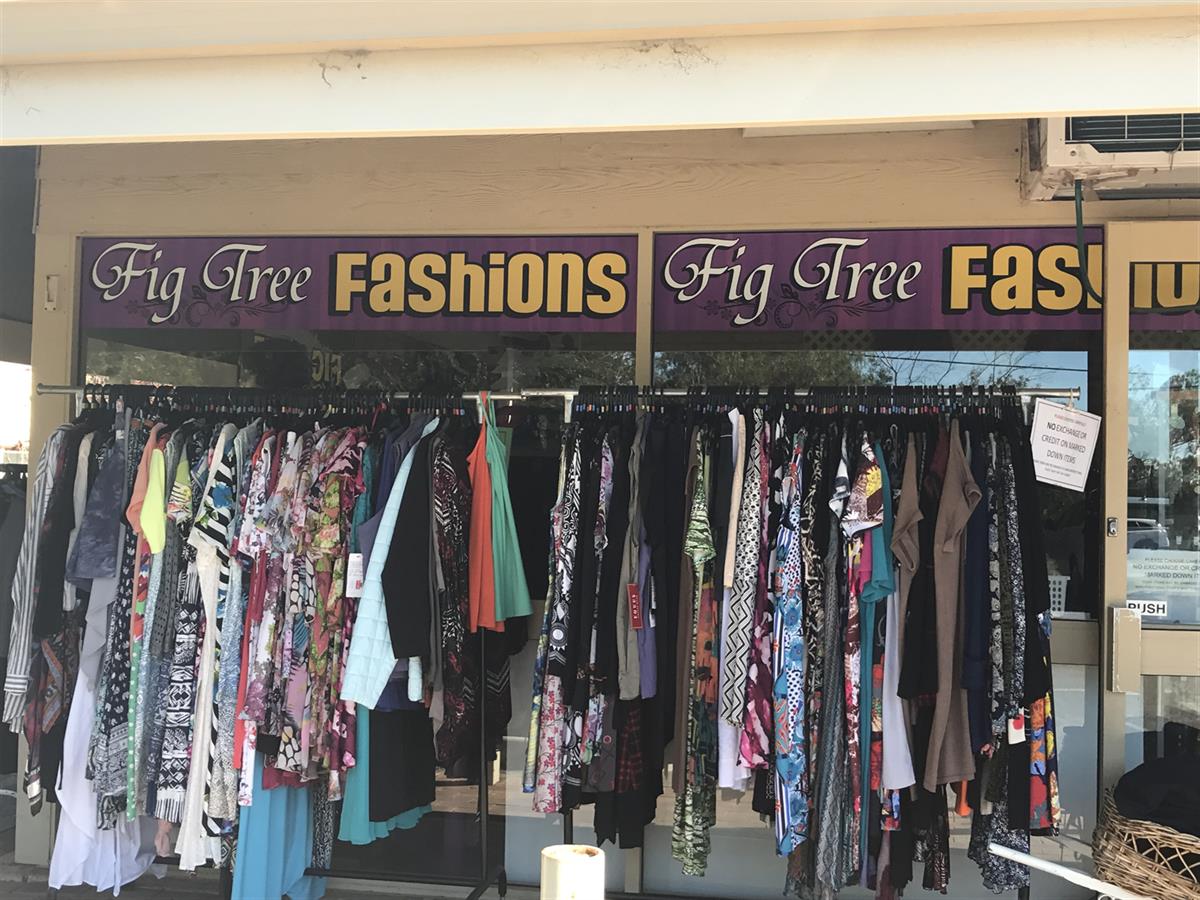 If your looking for a basic or something a little different, call in and see us. We stock ladies tops, jackets, dresses, jewellery, swimwear, hosiery, fashion accessories and lots more.
Details
Type:Homewares,Swimwear,Clothing
Open Days:Monday,Tuesday,Wednesday,Thursday,Friday,Saturday
Description
Fig Tree has been part of the Dongara shopping experience for 20 years and we love what we do. Girls who shop and chat are us! We stock a wide range of labels and sizes from small to voluptuous. Our customers are our priority; finding just the right outfit or look for you is what we do best. Even if we don't have "it" we want your shopping experience to be fun.
We also have a range of newborn gift ideas and small home decor items.
Location
Address: Shop 8, 33 Moreton Terrace,Dongara,WA,6525
Phone: 0899271833
Email: [email protected]