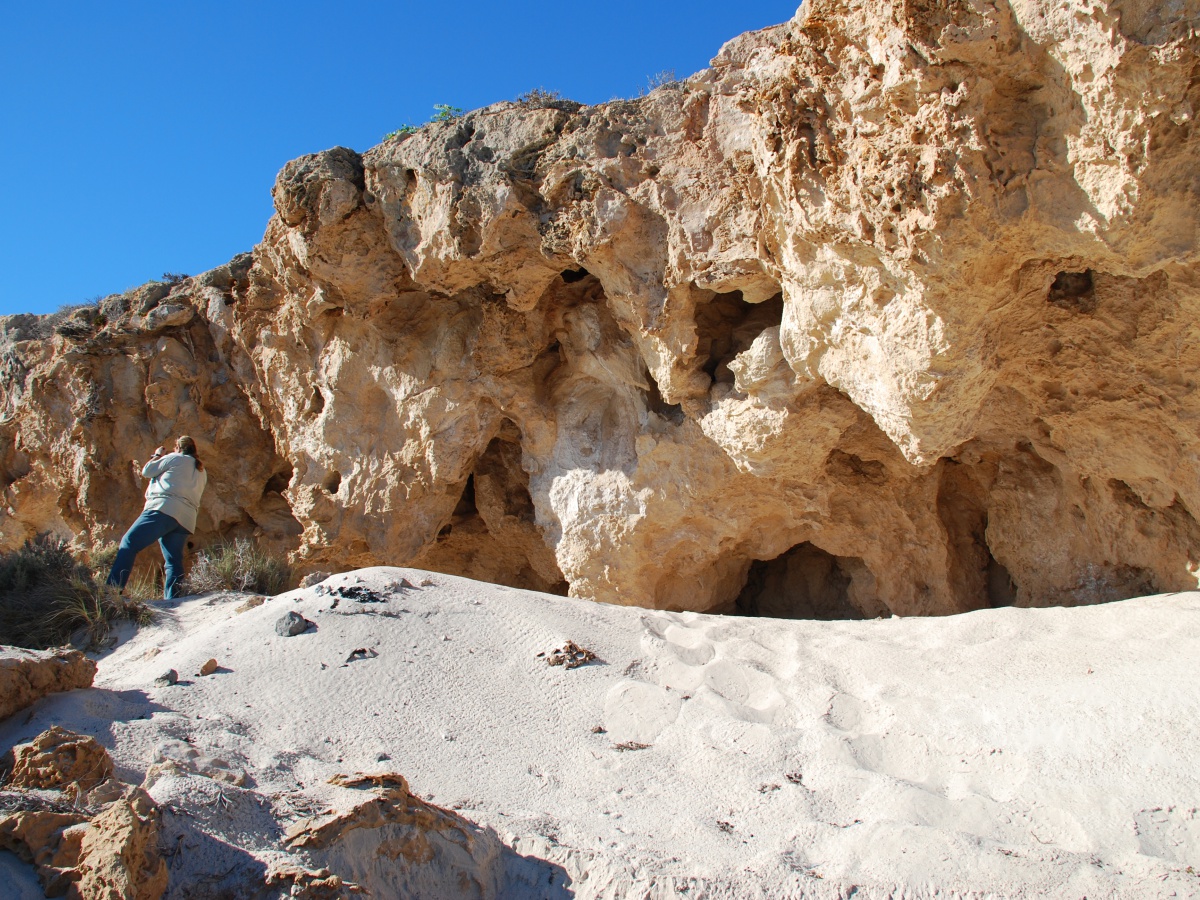 Notch Point Campground
If you visit Dirk Hartog Island National Park by private boat, Notch Point is one of three sites where you may camp overnight.
Details
Attraction Fee:$20 adult per night, $15 concession card holder per night, $3 child per night (over 5 and under 16 years)
Feature:Dogs Allowed - No,2WD Access - No
Activity:Fishing
Description
Notch Point has no facilities and is essentially a wilderness camping experience.
Boat-based campers must pay camping and entrance fees at the DPaW office at Knight Terrace, Denham (phone 08 9948 1208) or the Rangers at Steep Point (phone 08 9948 3993) prior to arrival and carry out all rubbish.
Look after the island while camping and it will still be in good condition the next time you visit:
• Bushfires are potentially devastating to people and wildlife. No wood fires or firewood collection is allowed. Portable cookers are preferred.
• Do not leave any rubbish, food scraps or any other items on the island and do not bury any rubbish. Stow rubbish securely to prevent it from being blown away.
• Bury toilet waste in a hole at least 50 centimetres deep at least 100 metres away from campsites and other public areas.
This information was provided by the Department of Biodiversity, Conservation and Attractions: dpaw.wa.gov.au
Related
West Point/The Block Campground
Sandy Point - Dirk Hartog Island Campground
Dampiers Landing/Sammys Well Campground
Blowholes - Dirk Hartog Island
Location
Address: ,Dirk Hartog Island,WA,
Phone:
Email: