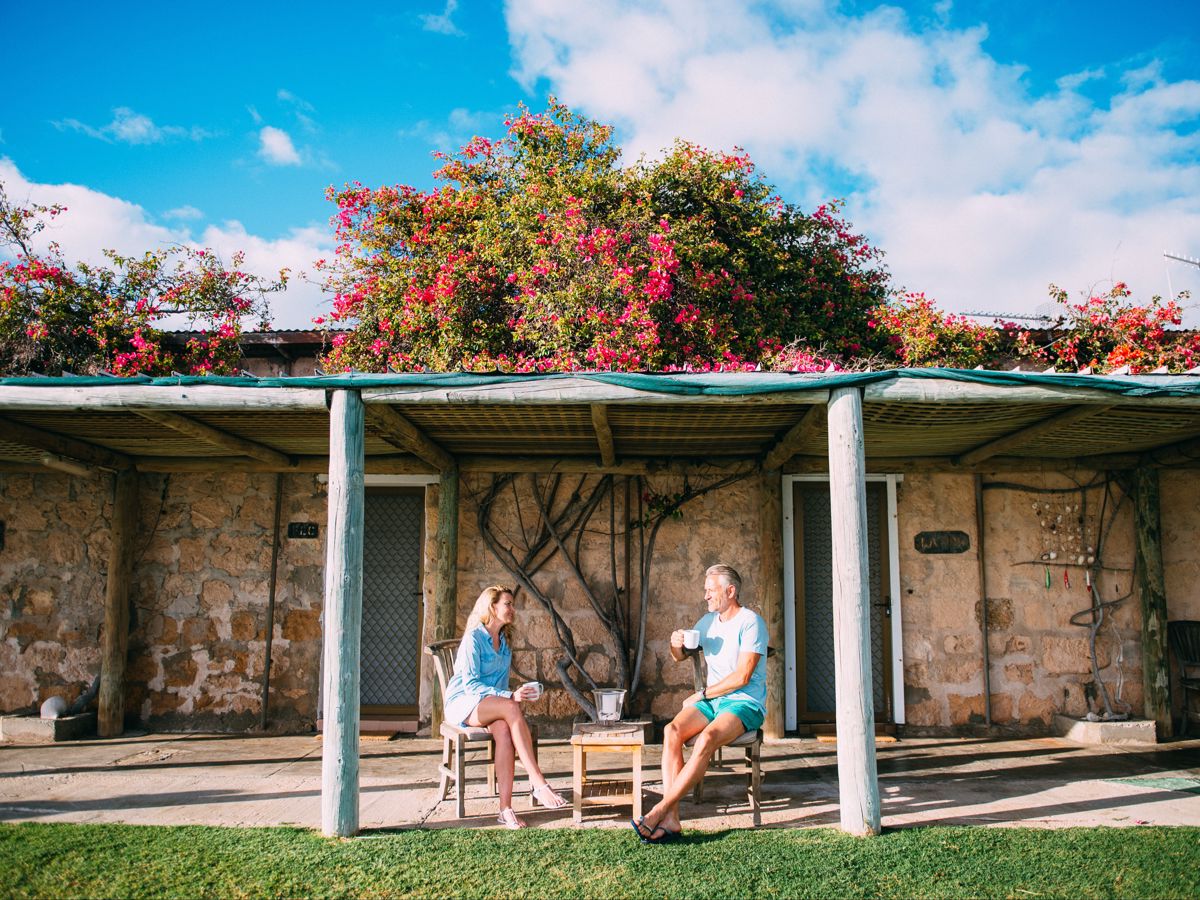 Dirk Hartog Island Lodge
Private facility outside the national park that offers a range of tourism services by prior arrangement.
Details
Feature:Dogs Allowed - No,2WD Access - No
Activity:Snorkelling,Fishing
Description
Dirk Hartog Island Lodge - for accommodation, tours and barge bookings
Phone (08) 9948 1211
Fax (08) 99481 660
Email: [email protected]
www.dirkhartogisland.com
Return to 1616
When Dirk Hartog landed on Western Australia's largest island in October 1616, the island had intact vegetation and a rich mammal fauna. Since then, introduced plants and animals have degraded the island and native animals have disappeared. Return to 1616 is an ambitious program to restore the island's natural ecosystems to how Dirk Hartog would have seen them. Introduced animals have been removed and native mammals are gradually being reintroduced.
You can help protect the island and support the ecological restoration project by:
Not taking any animals (including pets) or plants to the island.
Making sure your footwear, clothes, packs and camping gear are free of soil, seeds, insects, spiders and other animals.
Transporting food in clean, sealed plastic or metal containers rather than cardboard.
Making sure fresh food is free of soil, ants, snails or other small animals.
Taking care to avoid native animals at all times when driving on the island. Slow down between dusk and dawn when native mammals are most active and often use vehicle tracks.
This information was provided by the Department of Biodiversity, Conservation and Attractions: dpaw.wa.gov.au
Related
West Point/The Block Campground
Sandy Point - Dirk Hartog Island Campground
Dampiers Landing/Sammys Well Campground
Blowholes - Dirk Hartog Island
Location
Address: ,Dirk Hartog Island,WA,
Phone:
Email: