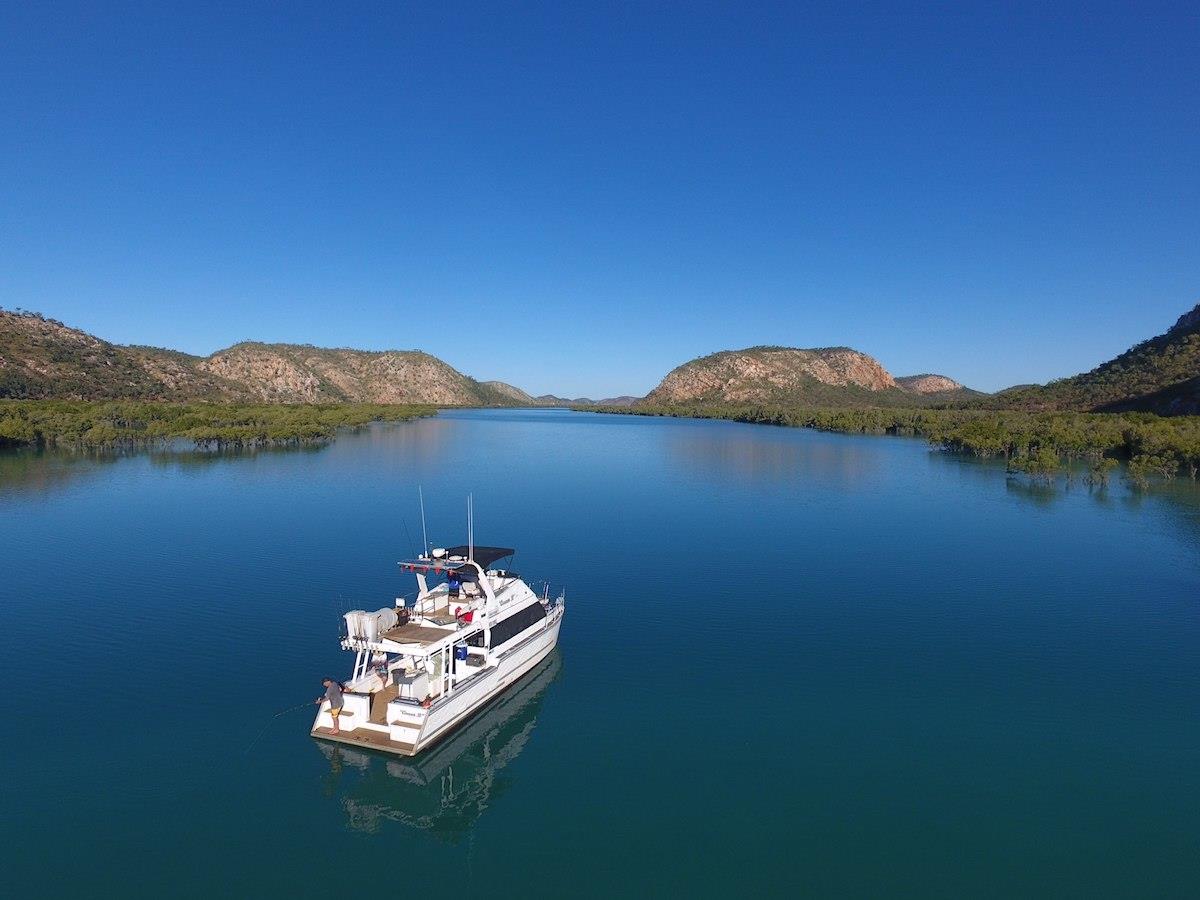 Fish N Trips
Fish N Trips is a charter company based in Derby W.A specialising in one day charters.
Tour Price:From $150
Type:Tours
Activity:Fishing
Details
Tour Locations:Derby and The Kimberley
Type:Tours
Open Days:Monday,Tuesday,Wednesday,Thursday,Friday,Saturday,Sunday
Description
Fish N Trips Sport Fishing Charters Derby was created in 2011 with the passion for Kimberley Region and Fishing. We are based in Derby Western Australia and operate all year round as long as the weather permits. Our crew get huge satisfaction from our customers faces when they land their first fish of a lifetime or just being taught how to cast a lure chasing that elusive Barramundi within our rugged Kimberley Coastline. We started out with our small vessel Tide Chaser with the passion of Kimberley Barramundi and the King Sound Mud Crab being very successful our customers were enquiring about the beautiful Buccaneer Archipelago and what it has to offer. We have now taken on our mothership "Queen B" she is a very comfortable 12mtrs of Kimberley Cruising luxury. We now offer small boat to big boat tours covering all aspects of Wild Kimberley Barramundi, King Sound Mud Crabs, Bird Watching transportation, Horizontal Falls and the Buccaneer Archipelago. We offer a variety of charters to suit all levels of Fishing expertise so if you're a novice no problem for our team. We are happy to coach our fishing techniques to get you fishing like a Pro.
Location