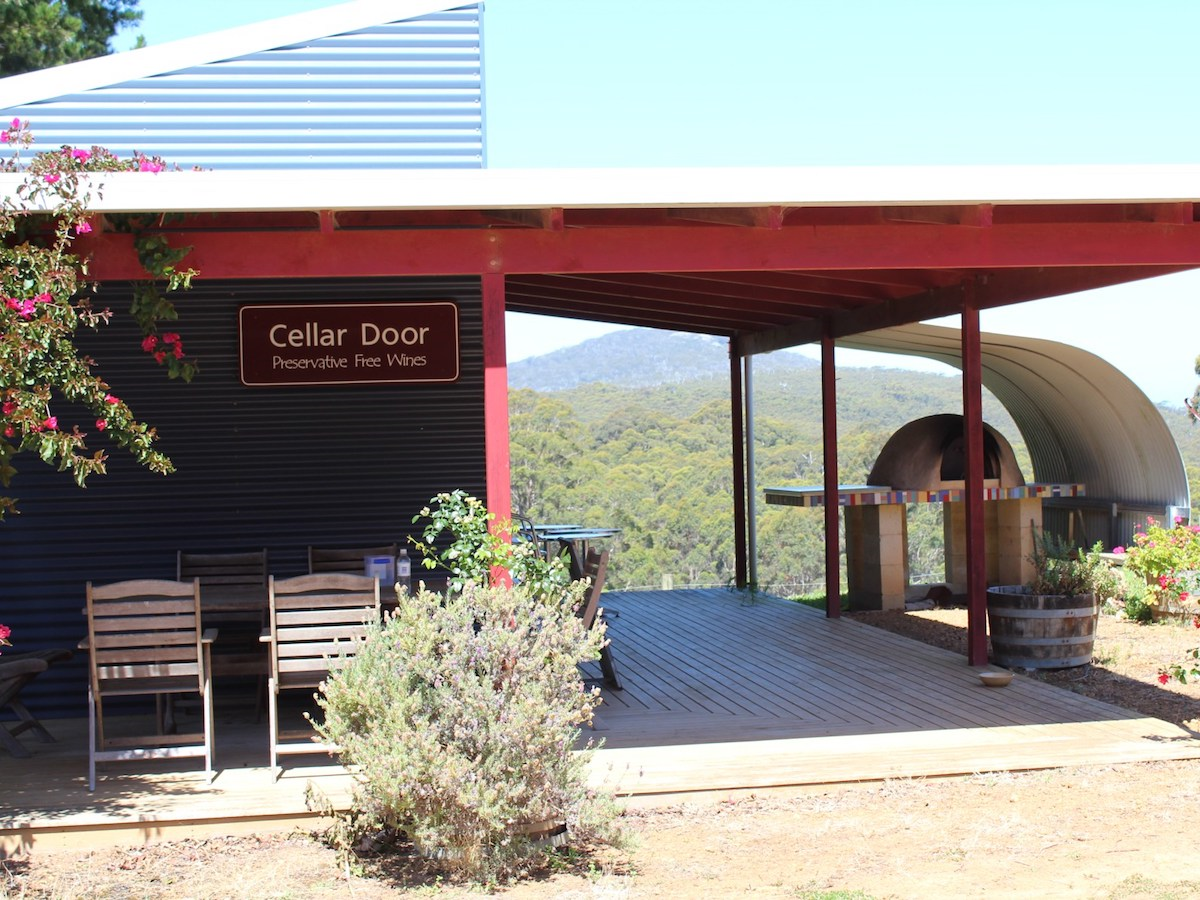 Monkey Rock Winery
A quaint, family owned and operated winery producing Italian-style handmade wines, liqueurs, cider and olive oil with no added preservatives or additives in the heart of Denmark.
Wine Region:Great Southern
Wine Variety:Cabernet Merlot,Cabernet Sauvignon,Cabernet Shiraz,Shiraz
Details
Established:2000
Facilities:Appointment Only
Description
The first grapevines within the property's 2 hectare vineyard were planted in 2003 by Swiss owners Regula and Hermann Fehr. In 2019 their daughter Stephanie and her Husband Kai have taken over te family business and introduced Cider made with no added preservatives

The estate's cellar door is open on Thursday to Tuesday 11am to 4pm or by appointment.
The Wines
Monkey Rock produce Cabernet Sauvignon, Merlot, Pinot Noir, Sauvignon Blanc, Chardonnay, Riesling and Shiraz varieties.
The Ciders
No added preservative ciders - including apple, pineapple and passionfruit
Unique Highlights
Traditional Italian liqueurs such as Limoncello and Nocino are also produced, alongside delectable olive oils made fresh from olive trees grown on the property.
Location