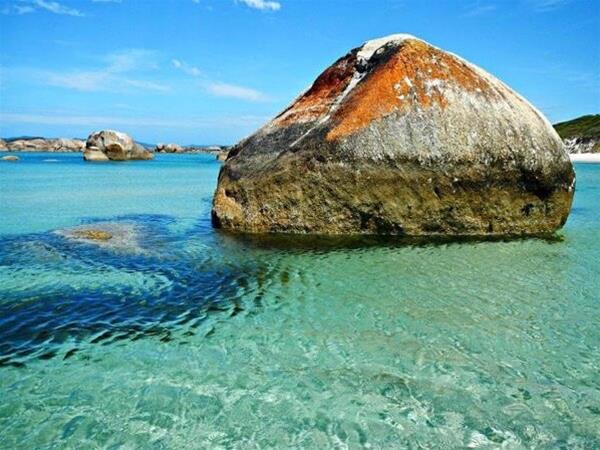 Greens Pool
Greens Pool lies on the edge of William Bay National Park and is famous for its turquoise green waters and pristine white sandy beach.
Details
Description
One of Western Australia's iconic beaches, Greens Pool is a must see destination.
Large granite boulders surround the pool, protecting it from the might of the Southern Ocean.
Beautiful at all times of the year, Greens Pool is especially popular in summer. The calm waters provide great recreation opportunities for the whole family. You can swim or snorkel or just relax on the beach or on the rocks overlooking the water.
Many fish and sea creatures live in the calm waters of Greens Pool. Why not go for a snorkel and explore this fascinating seascape? Zebra fish, silver drummer, six-spined leatherjackets and mosaic sea stars are just some of the creatures you may encounter.
A short walk links Greens Pool and Elephant Rocks.
Location
Address: Greens Pool, William Bay Rd,Denmark,WA,6333
Phone:
Email: