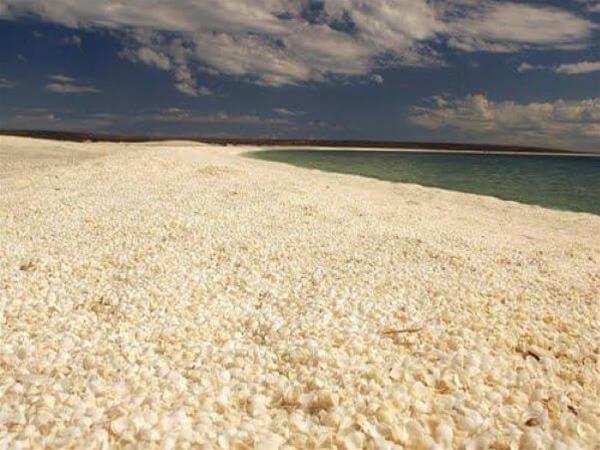 Shell Beach Conservation Park
No sand,only shells!
Details
Description
This beautiful snow-white beach is made up of millions of tiny shells up to 10 metres deep and stretching for over 70 kilometres. There is no sand, only shells!
Shell Beach is one of only a handful of places on earth where shells replace beach sand in such a dramatic and picturesque way. A walk on Shell Beach is like no other. Incredibly, the beach is made up of shells from the Shark Bay cockle, making it truly unique.
Location
Address: Francois Peron National Park,Denham,WA,6537
Phone: (08) 9948 2226
Email: