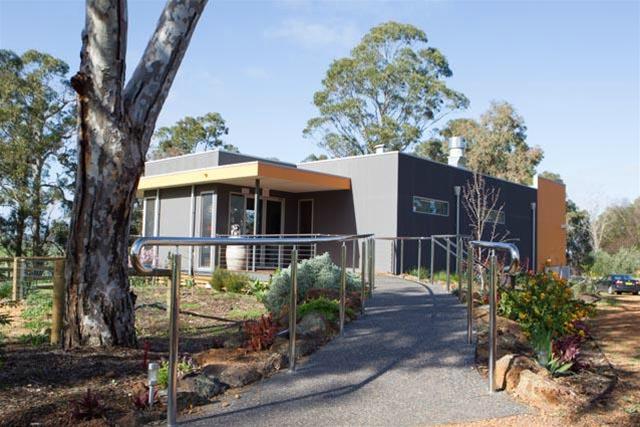 Pop in for lunch at this Gold Plate award-winning winery and cafe, known for its quality wines, delectable stone-baked pizzas and locally-made cheeses, served with a laidback, country atmosphere.
Open Days/times:Fri-Sun, 10am-4pm
Details
Open Days:Friday,Saturday,Sunday
Lunch:Friday,Saturday,Sunday
Description
Located 20 minutes east of Bunbury within the lush Ferguson Valley, this estate was one of the first vineyards to be planted in the region. Established by the Giumelli Family in 1983, the property's rich soils are home to the 3 hectare vineyard in which the family has planted award-winning vines.
The Wines
Cabernet Sauvignon, Shiraz, Merlot, Verdello and Tempranillo varieties are all grown at Ferguson Falls Wines and used to make their single variety lines and in blends to produce their famous Primavera Rosso (Chilled Red), the Autunno Bianco (semi sweet white) and their Shiraz Tempranillo named The Mostyn. Supported by locally produced Sauvignon Blanc and Semillon grapes to produce their SBS wine. Home to some of the oldest Cabernet Sauvignon vines in the Ferguson Valley with the first cuttings planted in 1983.
Cellar Door
Generous samples of the estate's wines are available at the cellar door, Friday through Sunday from 10am - 4pm. Alternative times for tastings can be arranged by appointment.
The Food
Ferguson Falls Estate's delicious stone-baked American and Italian style gourmet pizzas received the Gold Plate Award in 2017. There's also a range of cheeses, created from the farm's dairy milk available to enjoy as well as desserts and Gesha coffee. Open Friday, Saturday and Sunday from 10am - 4pm.
Location