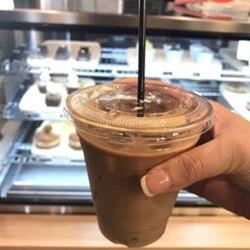 On the ground floor of the UWA Crawley Campus' Reid Library, this cafe offers healthy breakfasts, lunches and treats catering to vegans, vegetarians and gluten-free, you will find something to enjoy.
Details
Open Days:Monday,Tuesday,Wednesday,Thursday,Friday
Description
At UWA's most hipster hangout (on the ground floor of Reid Library) you can use paella ($2.70) as a base for a meal and add on sides like arancini all while having change from a $10 note. You'll also find lots of salads, raw balls and juices to up your #cleaneating Insta game. Plus there's a range of sushi and Japanese meals starting from $5.30 and an amaaaaazing dessert fridge with cheap sweet treats.
Fresh, healthy eats and sweets with plenty of vegan, vegetarian and gluten-free options available and extended hours around exams.
Location: Ground floor, Reid Library
Opening hours: 7am – 8pm Mon – Fri, 8am – 5.30pm Sat – Sun
Events
Gecko Ensembles Nedlands – Weekly Drama Classes with Barking Gecko Theatre
Related
UWA Institute Of Advanced Studies
UWA Conservatorium of Music
University Club Of Western Australia
Lawrence Wilson Art Gallery
EDCC Earth Science Museum
Callaway Music Auditorium
Location
Address: Hackett Drive entry 1, 35 Stirling Highway,Crawley,WA,6009
Phone: 08 6488 2313
Email: