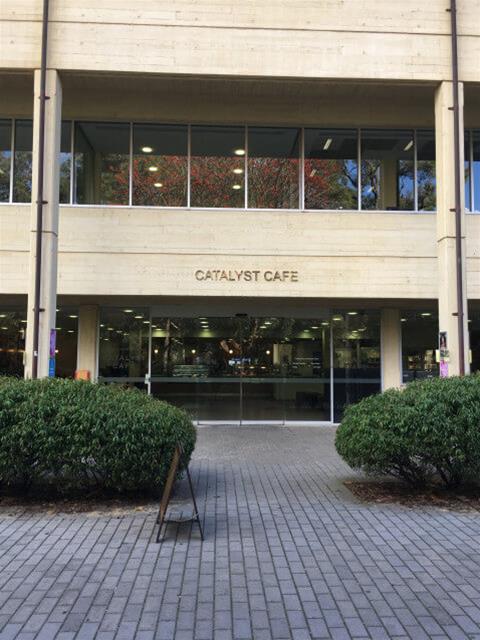 Right at the heart of UWA's Crawley Campus and known to students as the Science Cafe, this cafe serves up a great range of options including coffee, breakfast, lunch and snacks.
Details
Open Days:Monday,Tuesday,Wednesday,Thursday,Friday
Description
Down in the Barry J Marshall Library there are lots of fresh and healthy options. A Turkish bread packed with chicken, roast beef or vego fillings, toasted or fresh comes in under $8. And for those 8am lecture days we're addicted to the breakfast bar where you can mix and match yogurt, muesli and fruit. Alternately, there's a bacon, egg and cheese bagel for $5.50.
Events
Gecko Ensembles Nedlands – Weekly Drama Classes with Barking Gecko Theatre
Related
UWA Institute Of Advanced Studies
UWA Conservatorium of Music
University Club Of Western Australia
Lawrence Wilson Art Gallery
EDCC Earth Science Museum
Callaway Music Auditorium
Location
Address: UWA, Parkway,Crawley,WA,6009
Phone: 08 6488 4697
Email: