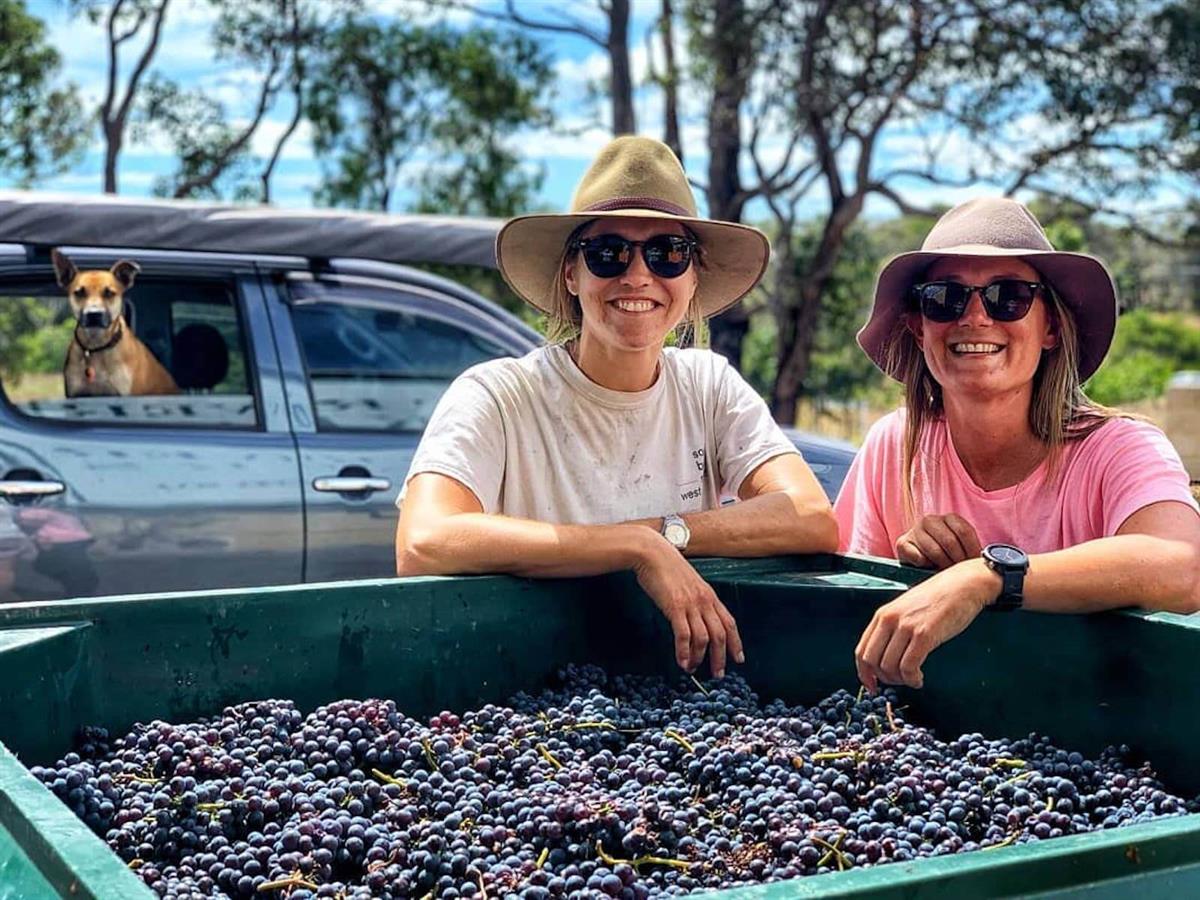 Combining respect for the land with innovative viticultural practices, South by South West utilises traditional, artisanal and contemporary winemaking techniques.
Wine Region:Margaret River
Wine Variety:Malbec,Merlot,Petit Verdot,Pinot Noir,Sauvignon Blanc,Syrah,Tempranillo,Cabernet Sauvignon,Chardonnay,Rosé
Details
Brands:South by South West
Established:2016
Facilities:No Cellar Door
Description
South by South West combine growing fruit themsleves and sourcing fruit from a loyal network of pioneering growers in the region. Creating a story behind each wine made, the wine is given an opportunity to develop its own personality in a fully-attentive small batch.
By keeping intervention minimal to best showcase the region, South by South West demonstrates the complex characteristics and values of the south west in each wine made. Words used by South by South West to represent their brand are wine négociant and éleveur. Both of which, elaborate on the independent steps of vinification and the raising progression of the wine between fermentation and bottling. All in all, South by South West has dubbed itself a contemporary négociant-éleveur, fusing the traditional with the modern.
Currently, batch sizes are determined by fruit quality at harvest and how the fruit is showcased in the wine. South by South West prides itself on its Regional Classics as they represent the distinctive characteristics of varietals and terroir within the south west sub-regions. With generous fruit-driven flavours, the Regional Classics are young, vibrant and ready to drink, with room to mature.
Additionally, South by South West hosts their One Tonne Projects, which are limited to what is produced from one tonne of the best fruit they can source. No boundaries are placed on the winemaking process, as they range from single varietals to blends and stainless steel to concrete tanks. Each wine is only produced once, fully expressing the terroir complexity and environmental conditions of each vintage. South by South West also offer an even smaller batch wine labelled Barrel Batches. These batches are limited to one barrel only, but packed full of personality. Despite their small runs, these experimental wines have a fun and adventurous feel.
South by South West places great emphasis on their friendly team environment from the owners, Mij and Liv, to the growers, to their very own wine dog. Mij and Liv also place emphasis on their efforts to minimise their environmental impact, by sourcing the best local fruits and supporting local charities through their Wine Club initiative.
The South by South West Wine Club offers the opportunity to build a South by South West portfolio from vintage to vintage at an exclusive rate. It also guarantees exclusive allocation to some of their smaller batches that sell out before even being released to the public.
Location
Address: 2/12 Wrigglesworth Drive,Cowaramup,WA,6284
Phone: 0438 001 181
Email: [email protected]