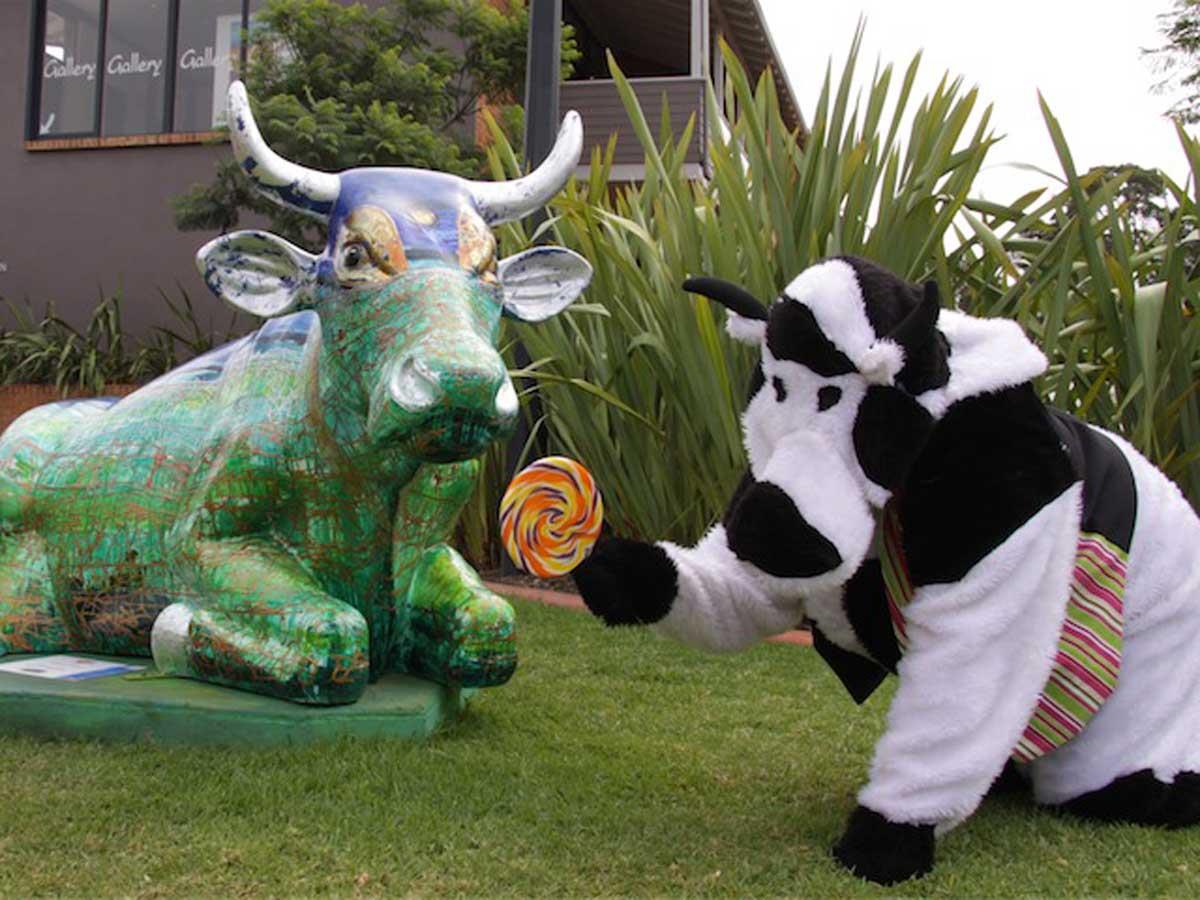 Margaret River region's finest makers of Butter and Cream Fudge, Adult Fudges, Fudge Sauces and "Real" honey Honeycomb using Western Australian and local honeys from the Margaret River Region.
Details
Providores:Lolly shop
Open Days:Monday,Tuesday,Wednesday,Thursday,Friday,Saturday,Sunday
Description
Candy Cow is a Victorian style fudge and lolly shop where free samples are available as well as fine coffee and tea. Listed as a tourist attraction for families and the "young at heart" where you may see delicious crunchy Honeycomb or smooth rich Fudge being handmade. A range of "Adult Fudges", Chocolates, Fudge Sauces as well as Lollies are also available. Free confectionery demonstrations may be viewed through large glass windows, as well as talks given on the confectionery being manufactured. Families are always welcome. Air conditioned.
Location