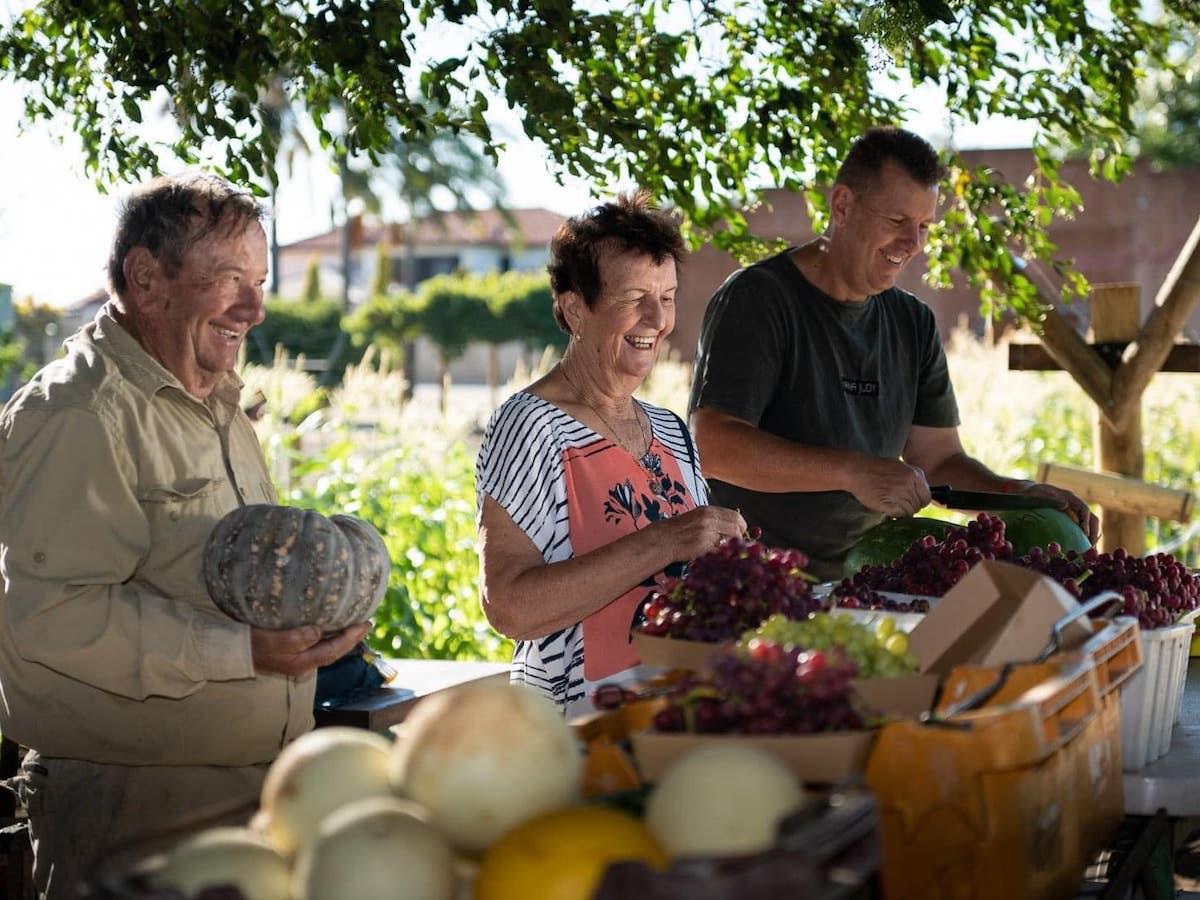 This is one of the Swan Valley's larger roadside stalls, selling a wide range of fresh fruit and vegetables including avocados, cabbage, local citrus and strawberries (in season).
Details
Providores:Gourmet deli
Open Days:Thursday,Friday,Saturday,Sunday
Description
You can't miss the Tolich family roadside stall, with its orange pennant flags and huge sign advertising "Baba & Dida's" (Croatian for grandma and grandpa).
Along with fruit, you can purchase home-made jams and wine vinegar made by a local nonna, alongside freshly-dug garlic, local eggs and honey.
You can also buy fig tree and grape vine cuttings, all grown in the valley.
Location
Address: 2540 West Swan Road,Caversham,WA,6055
Phone: 0437 151 917
Email: [email protected]