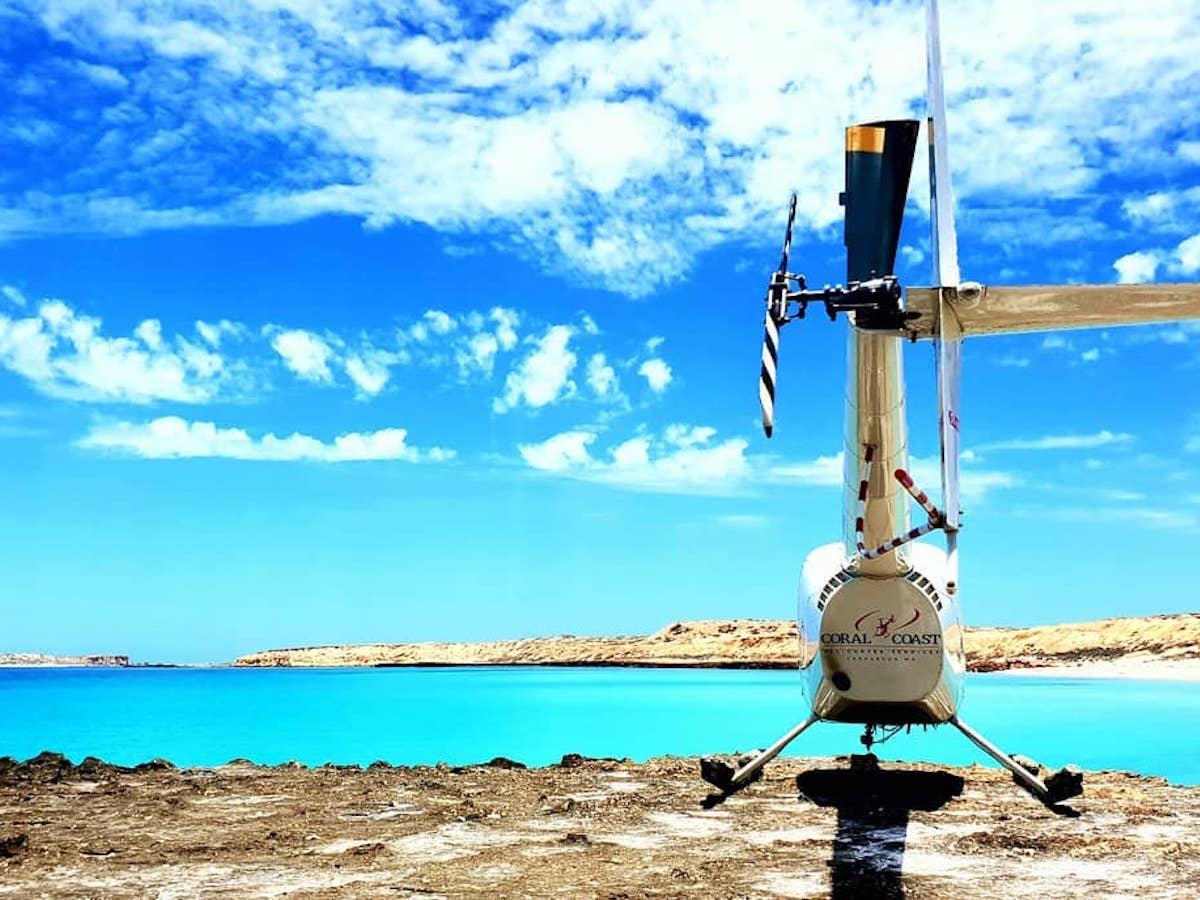 Coral Coast Helicopter Services
Specialising in an extremely wide range of services from Adventure Tourism to Aerial Stock Mustering and Air-Work.
Open days/Times:Mon to Sun
Tour Duration:Tour Durations Vary
Tour Price:$55 - $4800
Type:Tours
Activity:Helicopter Flights
Suited For:Families,Adults (18+)
Details
Tour Capacity:1 - 3 guests
Tour Locations:Carnarvon, Shark Bay, Coral Bay, Exmouth, Gascoyne Junction, the Kennedy Range NP or Mt Augustus
Type:Tours
Suited For:Families,Adults (18+)
Open Days:Monday,Tuesday,Wednesday,Thursday,Friday,Saturday,Sunday,Public Holidays
Description
Strategically located in Western Australia's Gascoyne Region, between the UNESCO World Heritage Listed Shark Bay Marine Park and Exmouth, Coral Coast Helicopter Services is on call and available 365 days a year.
Coral Coast Helicopter Services is a Western Australian, family owned and operated business striving to provide the very best service possible, each and every time.
The company boasts an unblemished safety record and considers safety to be paramount.
Location
Address: Coral Coast Helicopter Services, Airport Cres, Carnarvon,Carnarvon,WA,6701
Phone: 0407 827 315
Email: [email protected]