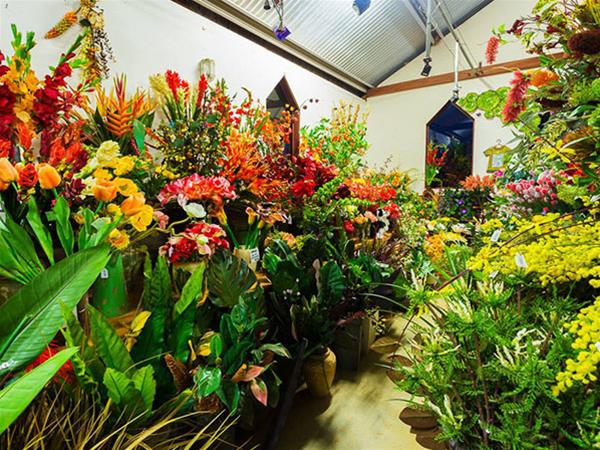 Come and see our exceptional selection of natural and coloured dried flowers grown locally on our own farm. Dried flowers, silk flowers, professional flower arrangements, handmade soap, potpourri and much more available.
Open days/Times:Open everyday except Tuesday 9.30am - 4.30pm
Type:Attractions
Activity:Flower Farm
Details
Type:Attractions
Open Days:Monday,Wednesday,Thursday,Friday,Saturday,Sunday
Description
In 1922 Harry Lewis an artillery horseman in the British Army emigrated to Australia under the soldier settlement scheme and took up land in the Carbunup region of the Southwest, Western Australia. Together with his wife Amelia, they began the arduous task of carving out of the dense bush a small family farm.
Sixty years on, third generation farmers Wally & Dawn Lewis finally completed what Harry started, but realised to survive as farmers they either had to find a much larger property, or radically change their existing business. They opted for the latter and in 1986 began planting vines and flowers. Today there are five acres of flowers, and 18 acres of vineyard with grape varieties: Semillon, Chardonnay, Sauvignon Blanc, Cabernet franc and Shiraz.
After years of providing fruit to other wineries a dream was realised in 2006 when they opened a cellar door, complementing the existing family run flower emporium. The beautiful labels designed for each wine are a reflection on this new direction the property is heading; a future of beautiful flowers and superb wines.

Anniebrook takes its name from the small creek that meanders through the property on its journey to the Indian Ocean.
Location