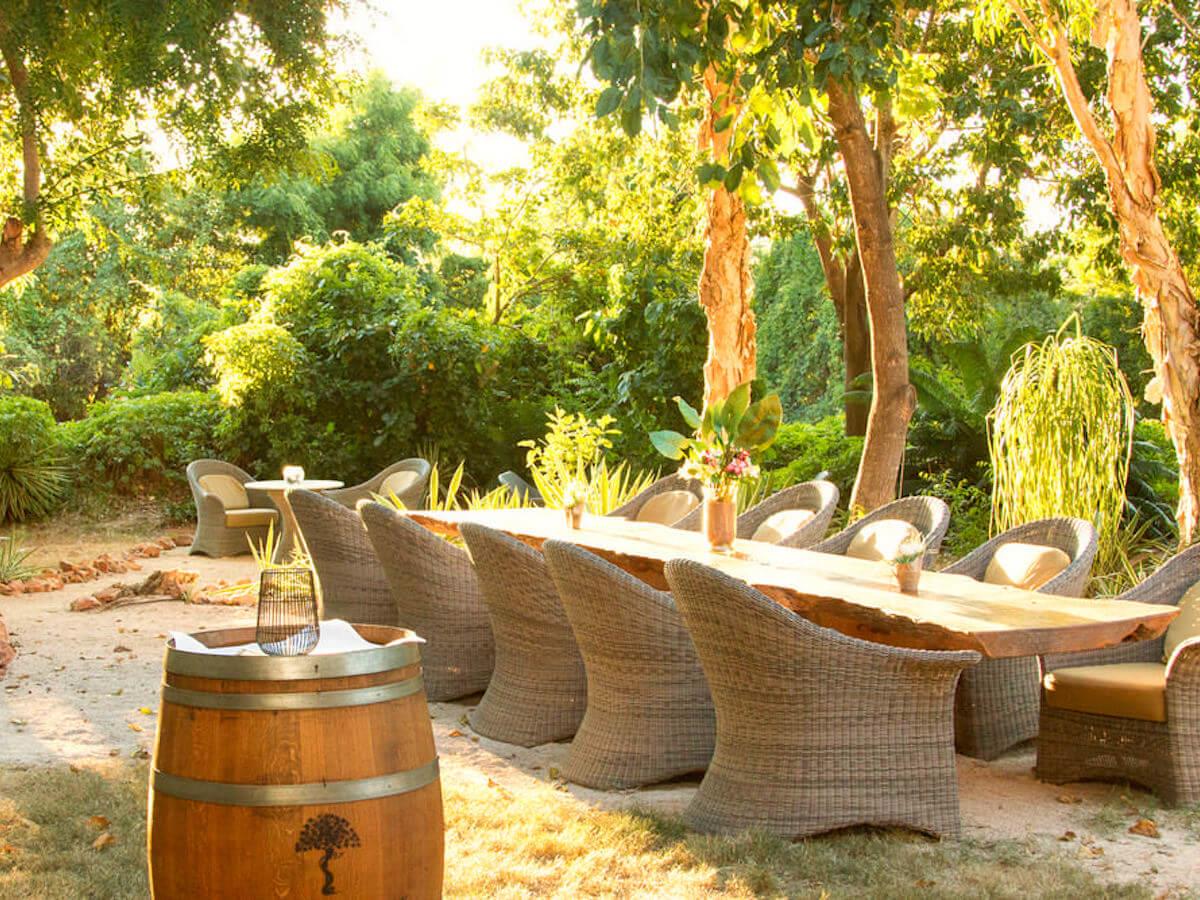 La Perle
Kimberley Sands Resort & Spa welcomes new restaurant, La Perle (formerly known as the Deck Poolside Bar & Restaurant).
Open Days/times:Monday - Sunday: 7am-9pm
Facilities:Alfresco,Family Friendly,Wheelchair Access,Accommodation,Licensed
Details
Online Booking Link:https://www.kimberleysands.com.au/dining/reserve-table-online
Facilities:Alfresco,Family Friendly,Wheelchair Access,Accommodation,Licensed
Open Days:Monday,Tuesday,Wednesday,Thursday,Friday,Saturday,Sunday
Description
The acclaimed restaurant specialises in quintessential and elegant French cuisine using standout local Wetern Australian produce. Drawing on the history of Broome through the famous pearl gem that is adorned the world over and the early French explorere Nicholas Baudin who named Gantheaume Point during his travels, it seemed only natural to rename the restaurant under his influence.
Not only that, but our long-standing French food and beverage maneger, Marion Gruchet, along with the culinary team which includes French trained chef Bjoern Schorpp, have been carefully scultping this exciting change for the resort and Broome.
Guests can still enjoy full hot and cold buffet breakfast options, casual lunch time dining and poolside cocktails. Yet by night, the restaurant transforms to chauffeur you through France in traditional, clean-eating style with some very clever techniques indeed.
Visitors and local alike can enjoy some of the finest food in Broome in a beautiful and cool en plein air setting (outdoor). And of course, pearl meat certainly features on the tantalising menu. Best you try this for yourself.
Location
Address: 10 Murray Street,Cable Beach,WA,6726
Phone: (08) 9193 8300
Email: [email protected]