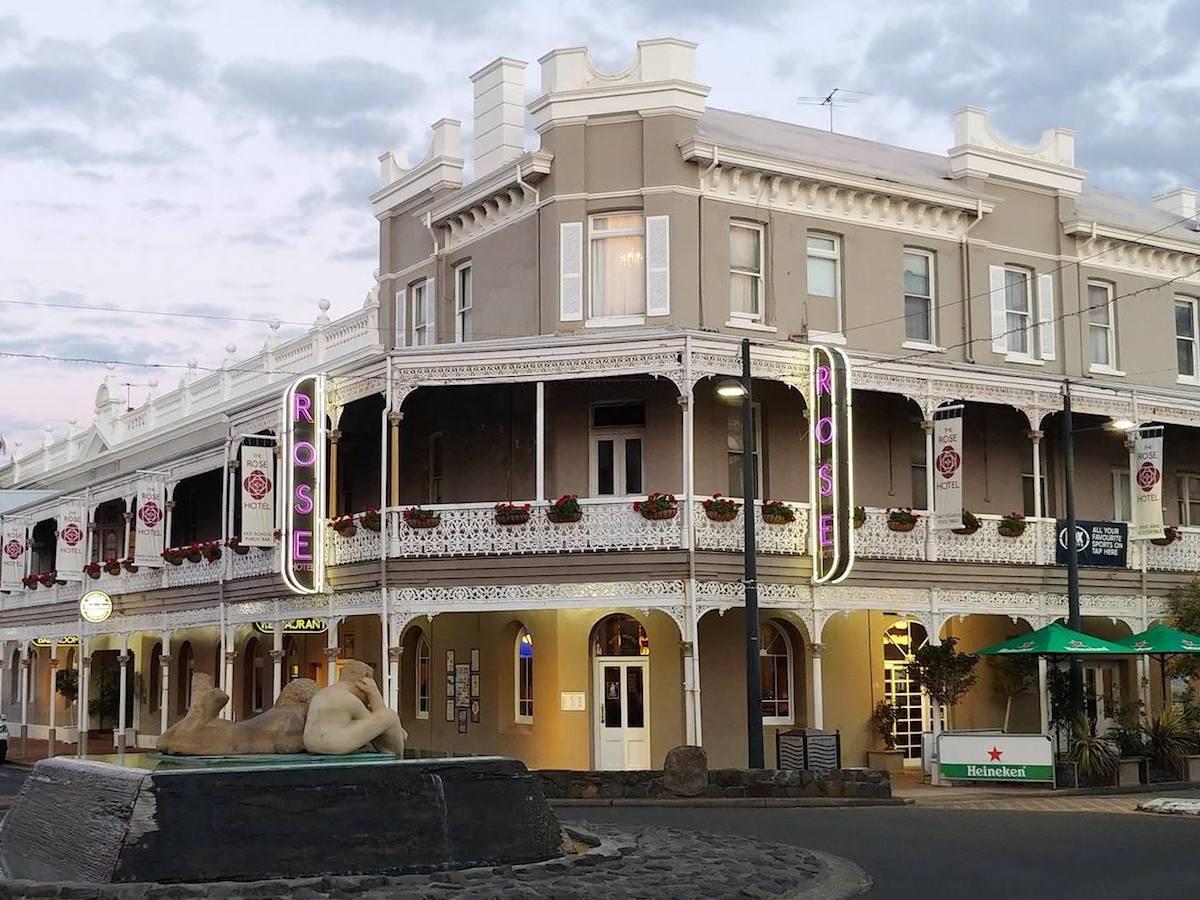 The Rose Hotel & Motel
Casual front-bar, family restaurant serving modern pub-grub, function ballroom, separate motel accommodation and drive-thru bottleshop. The Rose Hotel - The Oldest Becomes the Newest.
Details
Capacity:25 rooms
Online Booking Link:https://www.rosehotel.com.au/stay/
Type:Hotel/Resort,Motel
Facilities:Bar,Functions,Restaurant
Description
Serving customers since 1865, the state-heritage-listed Rose Hotel has an important and dignified past having played host to generations of Bunbury and South-West locals and day-trippers from Perth as well as Prime Ministers, Governor Generals and State Premiers. The venue changed hands in late 2015 for the first time in nearly 50 years and after almost a year of renovations in 2016, the Rose Hotel has been renewed and refreshed for the future. Whilst the renovation introduced alot of new ideas, great effort has been taken to preserve the history and heritage of the building. The new Rose Hotel is relaxed, casual and modern whilst paying tribute to its past and once again finds itself as one of the most unique country pubs in Australia.
Location