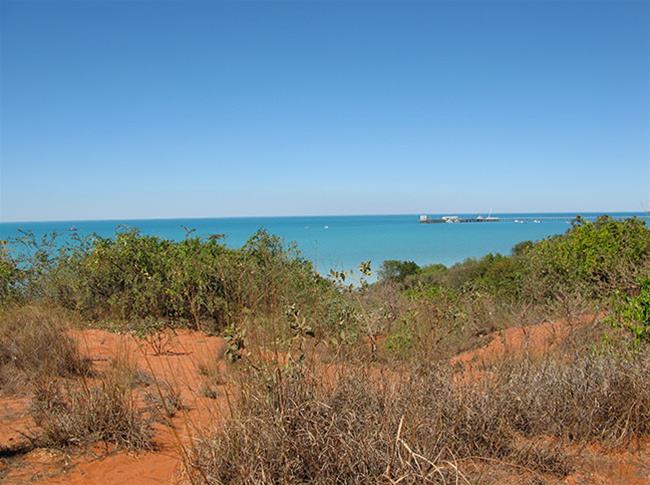 For lovers of the great outdoors, there is nowhere greater outdoors than the magnificent Kimberley.
Details
Description
If you're planning to spend time in Broome you must put aside at least one or two days to get out of town on a 4WD tour. Destinations such as the Dampier Peninsula and Windjana Gorge can both be reached within a day, with an overnight excursion making the journey that little bit more comfortable.
There are several good tour operators specialising in one and two-day tours around this area and each offers something a little bit different. Owner-operated businesses Aussie Off Road Tours, Kimberley Wild Expeditions and Kimberley Getaway Safaris all offer quality experiences.

Kimberley Wild Expeditions specialises in the West Kimberley region and has been operating in Broome since 2000. Owner Daniel Balint has built a successful business that started with one six-seat troop carrier and today boasts three luxury 4WD coaches. He offers a one-day tour to Windjana Gorge and Tunnel Creek where experiences focus on wildlife and the environment and include watching dozens of crocodiles, walking through rock tunnels and seeing some fantastic examples of the Kimberley boab tree. Kimberley Wild also offers a one-day cultural adventure to Geikie Gorge (21km from Fitzroy Crossing) with a two-hour cruise hosted by a local Bunuba Aboriginal guide. This tour offers an insight into the Bunuba way of life and guides demonstrate traditional fire lighting techniques, animal tracking, bush foods, bush medicines and stories of the Dreamtime. Kimberley Wild Expeditions, (08) 9193 7778. kimberleywild.com

A brilliant short tour is Aussie Off Road Tours' Northern Beaches Sunset Tour where a few little added extras make the experience feel like the perfect getaway. Departing at 2pm, it ventures to areas such as Quandong and Manari Beaches and as far north as James Price Point where a dinner under the stars, accompanied by a bottle of wine, adds great value. The tour costs $160 and returns to Broome at around 7.30pm. Brad Bayfield from Aussie Off Road Tours also offers a one-day tour to Windjana Gorge and Tunnel Creek where, if you're lucky, you just might be serenaded by guitar around the campfire at the dinner held in the beautiful Oscar Ranges. This tour also ventures out to the little known Mimbi Caves near Fitzroy Crossing where guests get an entirely different Kimberley perspective. Aussie Off Road Tours can be contacted on (08) 9192 3617. aussieoffroadtours.com.au
Kimberley Getaway Safaris offers one-day tours to Cape Leveque and Windjana Gorge/Tunnel Creek, both leaving Broome at around 7.30am and returning after dark. A nice touch to their Cape Leveque tour is the dinner back in Broome, which is held on Cable Beach – a perfect way to enjoy another perfect day out in the spectacular Kimberley outback. Call (08) 9193 7139 or visit kimberleysafaris.com.au for further information.

WHAT'S HOT
• The Weather! Broome in the 'wet' (Dec – March) is a spectacular time. Rolling thunderstorms, lightning displays and cleansing monsoonal downpours add a more mystical feel to this already spiritual town. For what's happening contact the Broome Visitor Centre, (08) 9192 2222.

• Top Deck Bus Tours: The new fully shaded top deck now offers a different perspective of the town from its heady 3.8m height. A specially designed sunset tour for the warmer months means you can enjoy Broome at its most spectacular. Call 0427 850 559.

• Starting in 07 Chomley's 4WD Tours to Cape Leveque will offer a one day Drive/Fly component for those that don't want to take the 200km bumpy track there and back. Enquiries call (08) 9192 3707.

• Pearl Shell Meat at Pearl Luggers. All tours at this historical facility now include the exclusive opportunity to try this delicacy from the deep. Call (08) 9192 2059.

• Doing it by helicopter: Broome's only helicopter operator, Broome Helicopters, can tailor-make packages to suit any desire but what about a flight to the gorges this year after wet season rains? Call (08) 9192 7488 or check out broomehelicopters.com.
Location